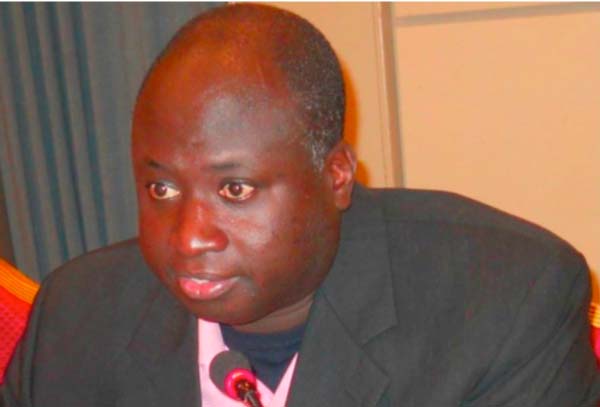 Ebrima Jawara testified as the fifth prosecution witness in the ongoing criminal trial involving the state against three former Ministry of Agriculture officials, before presiding Judge E.O. Dada at the High Court in Banjul on Wednesday 23 November 2016.

The accused persons namely, Lamin Fatajo, Lamin Mass and Ada Gaye are charged with 11 counts of abuse of office, neglect of official duty, economic crime and disobedience to statutory duty.
The prosecution alleged that the accused persons between December 2013 and May 2014 in Banjul and diverse places in The Gambia, whilst being employed as programme coordinator of Rural Finance Project, acting finance and administrative manager of Rural Finance Project and permanent secretary, approved and paid the sum of D120,000 to a committee as honorarium for a meeting that never took place, which "act is detrimental to the economy of The Gambia or to the welfare of the people of The Gambia".
In his testimony, the witness told the court that he knew all the accused persons, as he has worked with them at the Ministry of Agriculture in various capacities.
Ebrima Jawara recalled that sometime in August 2014, whilst he was permanent secretary at the Office of the President responsible for Vision 2016, there was a meeting.
He said in attendance was the then Minister of Agriculture, Solomon Owens, Minister of Trade, Abdou Jobe, secretary to the cabinet, the UNDP representative responsible for World Food Programme, the EU charge d'affaires, IFAD country project manager, among others.
The main agenda of the meeting was to discuss the frequent arrest of project staff, noting that the frequent arrest without prior knowledge or reasons threatened the project.
The witness revealed that the IFAD representative acknowledged that the Gambia government has primary responsibility for the management of projects.
He further revealed that certain actions as hiring of staff was also discussed, and thereafter an agreement was signed.
Ebrima Jawara said following the meeting, he forwarded the minutes of the meeting to the President of the Republic of The Gambia.
Executing the funds was the issue for him as permanent secretary to recommend names for a committee to be set up at the Office of the President, which was mandated with monitoring and coordinating the Ministry of Agriculture projects.
The witness added that he submitted the names and terms of reference for executive approval, which was duly granted.
He told the court that there was another meeting with the president of IFAD, where it was recommended that any findings by the committee be sent to the donor, before action would be taken.
He further told the court that as part of the committee's work, a health check was carried out in the first week of September 2015, noting that the findings of the health check were forwarded to the executive for further guidance and action.
He testified that the three accused persons featured in the report of carrying out the health check.
Read Other Articles In Article (Archive)