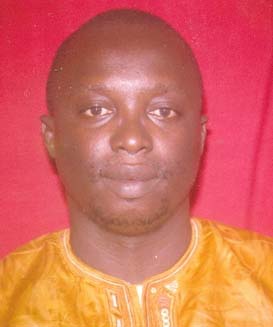 A two-day training session on Ebola communication for senior level journalists and editors wrapped up at the Kairaba Beach Hotel, organized by the Ministry of Health and Social Welfare in partnership with BBC Media Action.
Health minister Dr. Omar Sey, in his statement, inform the gathering that The Gambia is Ebola-free and did not record a single case since the start of the outbreak in Guinea, Liberia, and Sierra Leone, thanks to the government and people of The Gambia.
He reiterated that The Gambia under the leadership of President Yahya Jammeh has recognized health as a vital resource for socio-economic development.
Hence, from the very onset of his administration in 1994 to date, the government has always regarded health as its key priority by investing heavily in infrastructure, service delivery and requisite human resources capacity to steer the overall health delivery system.
"As media practitioners, it is important for your capacities to be built in the area of communication, which will help to disseminate accurate and up-to-date information on Ebola to the general public," he said.
It was important to note that good communication could help people understand how to stay safe, and motivate them to take right action to protect themselves from Ebola, he added.
"I am grateful to BBC Media Action for organizing such an important and a timely training, as well as to the Paul G. Allen family foundation and USAID," he further stated.
This training would help the whole country to respond rapidly and effectively to a possible outbreak of the Ebola virus, and the knowledge and skills gained would be applied to any crisis and would prepare participants to be better able to communicate with the affected population, he said.
"I am, indeed, hopeful that the participants will make the best use of the training upon return to their individual institutions," the minister continued.
He declared that his ministry would give the necessary support to the directorate of health promotion and education, to coordinate and implement urgent communication and social mobilization actions, to help national EVD preparedness and prevention efforts.
"I would urged all of you to act upon the voice of the community by scaling up two-way engagement, and ensure social mobilization remains at the top of all prevention of our epidemic control plans," he added.
The Gambia remains committed to this idea, and together we could prevent Ebola through appropriate communication, Dr. Sey went on.
Don Duncan of BBC Media Action urged the participants to share their experience and best practices, and to focus on communication with the population on Ebola.
He thanked the Health ministry for hosting the training course for communication experts in the country, and thanked to Paul Allen family foundation for funding the training activity, and USAID. 
Read Other Articles In Article (Archive)