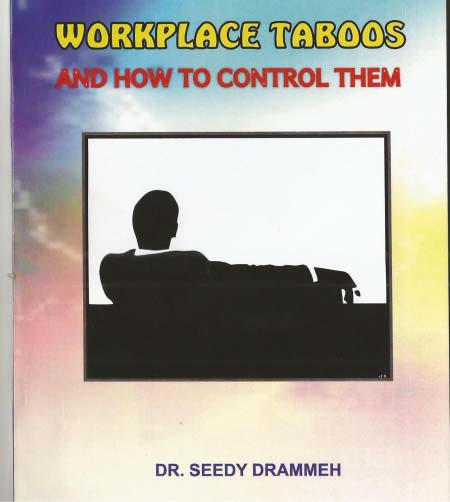 Dr Seedy Drammeh, an author and human resources manager at the Gambia Revenue Authority (GRA), has just published another book entitled 'Workplace Taboos and how to control them'.
The book has brought the total number of books authored by Dr Drammeh to thirteen.
His previous books includeGuide to Productive Office Work, Job Seekers Hand Booklet, Meet me in Banjul, Tribute to Momodou Kaba Tambajang and Inter-service Relations in The Gambia.
The book is divided into five chapters which highlight issues such as workplace taboos, coming to work late, office gossip, favoritism in the workplace and employee insubordination.
The books can be bought from the author, Dr Drammeh, or at Timbooktoo Bookshop on Garba Jahumpa Road, Bakau Newtown.
Meanwhile, Dr Drammeh can be reached on 9807933, 7572507 or 6253260 as he encourages people to read his books as they are worth reading.
The author, who holds a doctorate degree in Business Administration, is working with the Gambia Revenue Authority as Human Resource and Administrative Manager.
He obtained his doctorate degree from the University of Belford in the USA, and his master's degree (MBA) and post-graduate diploma in Banking and Financial Services from the University of Leicester in the UK among other qualifications.
Read Other Articles In Article (Archive)