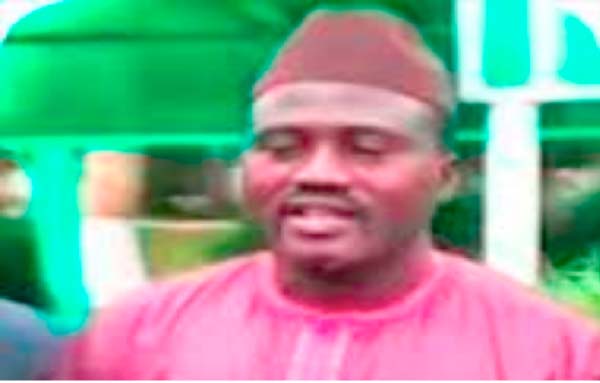 Dr Omar Jah, deputy vice chancellor for Administration and Finance at the University of The Gambia (UTG), has said he supports the prohibition of female genital mutilation (FGM).
Dr Jah, who is also an Islamic scholar, was speaking on Saturday at the National Islamic Conference on FGM held at the Paradise Suites Hotel in Kololi, organised by 'Safe Hands for Girls' in collaboration with 'Think Young Women' and the Women's Bureau, over the weekend.
He said he supports the idea of prohibition of Female Genital Cutting (FGC) and would recommend continuous education of those who practise it, as well as putting a firm penalty on those who conduct it on their granddaughters without the permission of their parents.
"I was born in Niumi in Chawo, but I did not hear about the practice. I have seen boys taken for male circumcision but I did not hear of female genital mutilation. After visiting countries such as Senegal and other places I did not hear it there too," Dr Jah added.
He said he started learning in the books of jurisprudence about circumcision, and that was when he was told that 95 per cent of women in Egypt are circumcised and this was how he heard about it, but in his own village he did not know about it.
He said the holy Quran does not address the issue of FGM directly, and the traditions of the prophet had also addressed the issue of FGM in different instances.
He said that in one hadith, it was stated that circumcision is a law for men and a preservation of honour for women, and in another hadith it was stated that a woman used to perform circumcision in Mecca and the prophet said to her: "Don't cut severely as that is better for a woman, and more desirable for her husband."
Dr Jah added: "It is Sunnah and it is clearly stated in the principles to the verbal Sunnah because the prophet has said it. Even if the term is female circumcision, I believe that it belongs to the optional Sunnah. Female circumcision is not mandatory in Islam; it is under the category of the permissible," he said.
"If you want to talk about a particular thing, you have to know what that thing is all about," the Islamic scholar added.
"Islam is a complete way of life revealed to us by Allah the intelligent designer and sustainer of the universe; so what is Islamic and not Islamic is decided by Allah in the Islamic sources and not by scholars."
Dr Jah said the role of the scholars is to struggle to discover Allah's opinion in the sources with humility.
He said, according to the Sunnah on the principles of Islamic Jurisprudence, there are two main sources, which are the Holy Quran and the authentic traditions of the Prophet (SAW), and rational sources known as secondary sources, which ranges from consensus to equity and the public interest.
Scholars of the science of hadith had categorised the traditions of the Prophet Muhammad into different categories of authenticity, depending on the change of narrators and the value of the text, he stated.
"My position is further supported by the fact that in addition to the absence of the practice from my own birthplace, which was known to be traditionally attach to Islamic values, I have never seen in any traditions the fact that the Prophet's own daughters were subjected to the practice," he said.
African Heads of State celebrate progress against Malaria
African Leaders Malaria Alliance honours 13 countries for achievement and urges continued commitment
Picture: From left to right: U.N. Secretary-General Ban Ki-moon, H.E. Hailemariam Dessalegn, Prime Minister of the Federal Democratic Republic of Ethiopia, the outgoing chair of ALMA, H.E. Idriss Déby President of Chad, the new chair of ALMA, Joy Phumaphi, Executive Secretary of ALMA, H.E Dr. Nkosazana Dlamini Zuma, Chairperson of the African Union
The African Leaders Malaria Alliance (ALMA) gathered today at the 26th African Union Summit to celebrate unprecedented progress against malaria in Africa.
Thirty-four Heads of State and Delegation joined the annual meeting, which was chaired by H.E. Hailemariam Dessalegn, Prime Minister of the Federal Democratic Republic of Ethiopia, the current chair of ALMA. During the meeting, H.E. Idriss Déby President of Chad was appointed to take over as the next chair of ALMA.
The leaders reiterated their commitment to malaria elimination on the continent by 2030.
"We have an exceptionally strong platform from which we can now work to finally eliminate malaria from the continent once and for all," said H.E. Idriss Déby, President of Chad.
Since 2000, malaria mortality rates in Africa have fallen by 66 percent overall and 71 percent among children under 5.
"The African Leaders Malaria Alliance is a model for what we can do when we commit ourselves to a collective goal. Our progress is undeniable," said Liberian President Ellen Johnson Sirleaf. "This is what it looks like when we work together – this is how we build a better future for Africa."
At the meeting, ALMA presented its annual Awards for Excellence to 13 African countries that have shown commitment, innovation and progress in the fight against malaria.
The 2016 ALMA Awards for Excellence were given to:
•Botswana, Cape Verde, Eritrea, Namibia, Rwanda, São Tomé and Príncipe, South Africa, and Swaziland for achieving the Millennium Development Goals (MDGs) target for malaria
•Rwanda, Senegal and Liberia for Performance in Malaria Control between 2011 and 2015
•Mali, Guinea and Comoros for being the Most Improved in Malaria Control between 2011 and 2015
"These are impressive achievements," said U.N. Secretary-General Ban Ki-moon. "They are a result of your vision of a malaria-free world."
Many African leaders have made fighting malaria a key focus over the past several years, assisted by commitments from donors such as the Global Fund to Fight AIDS, Tuberculosis and Malaria, the United States' President's Malaria Initiative, the United Kingdom's Department for International Development, and the French government.
But the job is not finished. There were 188 million case of malaria in Africa last year. An African child still dies every two minutes from the disease.
"Despite the remarkable achievements, we should not lose sight that malaria remains a disease of poverty and a major public health concern particularly in Africa," said H.E. Prime Minister Dessalegn. We must therefore continue to invest in malaria interventions in order to reduce malaria cases and deaths."
The leaders committed to achieving and sustaining high levels of coverage with effective interventions. They committed to increasing domestic public and private funding. They acknowledged the recent enhanced commitments by the U.K. and U.S. governments, and called for similar commitments from other partners, including supporting the replenishment of the Global Fund.
The leaders reviewed the ALMA Scorecard for Accountability and Action and the ALMA 2030 Scorecard Towards Malaria Elimination. Building on these, leaders committed to develop their own national malaria control and elimination scorecards with an accountability and action mechanism.
About ALMA
Founded in 2009, the African Leaders Malaria Alliance is a ground-breaking coalition of 49 African heads of state and government working across country and regional borders to achieve a malaria-free Africa by 2030.
The ALMA Awards for Excellence celebrate exemplary leadership in policy, impact and implementation in the fight against malaria. The awards are chosen by an independent awards selection committee comprised of leaders and experts in the areas of health and science.
Source: ADDIS ABABA, ETHIOPIA (January 30, 2016)
Website: www.alma2030.org 
Read Other Articles In Article (Archive)