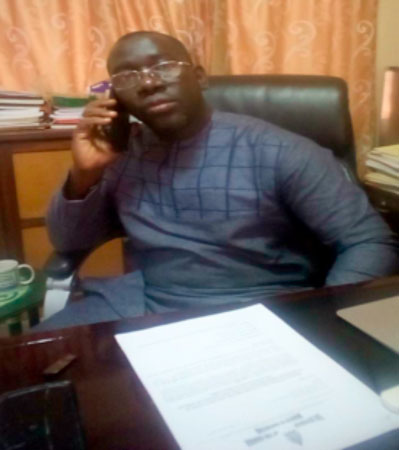 Top management of the Department of Livestock Services and regional livestock directors annual retreat has ended in Jenio, Lower River Region.

The retreat was geared towards bringing all the major players within the livestock department under a single platform to discuss their 2019 activities, including the implantation of their work plans. It was also meant to discuss their various challenges and progress and take stock of their gains to consolidate them in 2020.
Director General of the department, Dr. Abdou Ceesay said the retreat helps them to review their previous activities and way forward.
He said his department sees the retreat as an important activity that can help in the creation of a roadmap for 2020, identify their weaknesses and to inspire them to redouble their effort through team work.
Mr Ceesay noted that the retreat was subjected to a critical argument among staff but at the end of the day, they were able to come out with a work plan for 2020 which, he said will surely help them to have a direction.
According to him, during the three days regional livestock gathering directors were tasked to make presentations on the activities of their various regions, which include their successes, challenges and lapses.
Fifth edition of TAF Africa Global Networking event ends
By Ismail Sonko
The fifth edition of TAF Africa Global Networking (TAFCON) and the commemoration of the pan African real estate agency's thirty years has ended on Wednesday, at a local hotel in Brufut.
TAFCON has grown to become the biggest annual networking conference in The Gambia where over 1,000 participants, including government officials, National Assembly Members, private sector, youth, media, academia and development partners gathered to discuss pressing national and regional issues.
Mustapha Njie, chief executive officer of TAF Africa Global said he started the even with an annual national pitching contest for young Gambian entrepreneurs within the age of 18-30 years, to encourage entrepreneurship and innovation.
Mr. Njie disclosed that 2 million dalasis was awarded to top candidates, saying the initiative also provides them the opportunity to get mentorship from top business leaders. "It provided them the exposure to grow their networks and helped develop their businesses. Since its inception in 2018, the event received 200 applicants.
He said the initiative aims at creating a conducive environment for entrepreneurs to continue to thrive in their business ventures as well as create a platform where members can meet periodically to exchange ideas and network.
According to him, TAF Africa foundation has set aside one million dalasis to be given as micro loans in support of the differently abled members of the society who are engaged in small and medium enterprises.
"TAF Africa foundation is the corporate social responsibility arm of TAF Africa Global. We see it as a moral obligation to not only nurture and groom the next generation of African leaders, but also to make a difference in the lives of communities who have given a lot to our organisation over the past 30 years," he said.
Read Other Articles In Article (Archive)