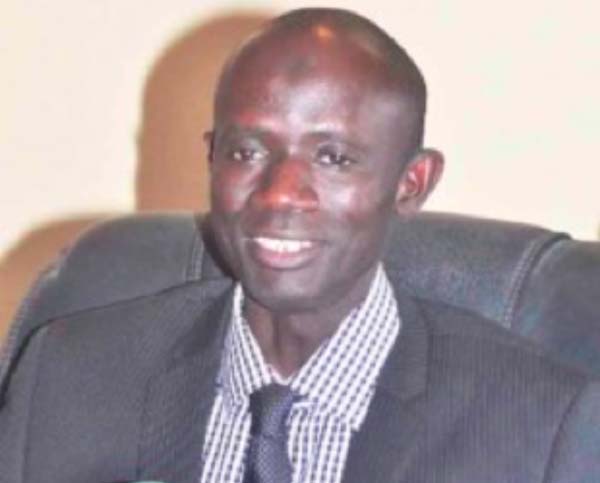 Governments have set a course for an ambitious action on climate change with the need for immediate steps, and a plan of action to emerge from Africa to develop renewable energy sources by 2020, Minister of Youth and Sports Alieu K. Jammeh said at the Paris climate summit held on 12 December 2015.
"World governments finalised a global agreement in Paris that lays a foundation for long-term efforts to fight climate change. More effort is needed to secure a path that would limit warming to 1.5C."
He also said the new agreement should be continuously strengthened, and governments would need to go back home and deliver actions at all levels to close the emissions gap, resource the energy transition and protect the most vulnerable.
Minister Jammeh said the Paris talks also created a moment that produced announcements and commitments from governments, cities and businesses, which signaled that the world is ready for a clean-energy transition.
"Governments arrived in Paris on a wave of momentum with more than 180 countries bringing national pledges on climate action. This progress was bolstered by impassioned speeches from more than 150 heads of state and government, and unprecedented mobilizations around the world that included hundreds of thousands of citizens demanding action on climate change.
"After two weeks of negotiations, governments reached an agreement that represents some progress in the long-term," he continued.
"This must urgently be strengthened and complemented with accelerated action in the near-term, if we are to have any hope of meeting the ultimate goal of limiting global warming well below 2C or 1.5C."
Additionally, he went on, the finance for adaptation, loss and damage and scaled up emission reductions should be the first order of work after Paris.
He pointed out that while the Paris agreement would go into effect in 2020, science indicates that in order to meet the global goal of limiting warming to 1.5C or well below 2C, emissions must peak before 2020 and sharply decline thereafter.
He noted that the current pledges would provide about half of what is needed, leaving a 12 to 16 gigatonne emissions gap.
Also speaking earlier on, Samantha Smith, leader of WWF's global climate and energy initiative, said: "We are living in a historic moment."
"We are seeing the start of a global transition towards renewable energy. At the same time, we're already witnessing irreversible impacts of climate change. The talks and surrounding commitments send a strong signal to everyone that the fossil fuel era is coming to an end.
"As climate impacts worsen around the world, we need to seize on the current momentum and usher in a new era of cooperative action from all countries and all levels of society," she added.
Also speaking at the meetings was Yolanda Kakabadse, president of WWF-International, who said the climate talks in Paris did more than produce an agreement.
This moment had galvanised the global community towards large-scale collaborative action to deal with the climate problem, the WWF-International official added.
At the same time that a new climate deal was being agreed and more than 1,000 cities committed to 100 per cent renewable energy, an ambitious plan emerged from Africa to develop renewable energy sources by 2020.
India launched the International Solar Alliance, which includes more than 100 countries, to simultaneously address energy access and climate change, Kakabadse went on.
"These are exactly the kind of cooperative actions we need to quickly develop to complement the Paris agreement; create a plan to close the ambition gap, including finance and other support to accelerate action now and beyond 2020.''
However, the ambition and urgency of delivering climate action is not strong enough and will essentially be dependent on governments to take fast and increased action, and non-state actors, including cities, the private sector and citizens, to continue ambitious cooperativeactions and to press governments to do more.
Kakabadse added that the inclusion of a Global Goal on Adaptation, as well as separate an explicit recognition for loss and damage are important achievements in the agreement. 
Read Other Articles In Article (Archive)