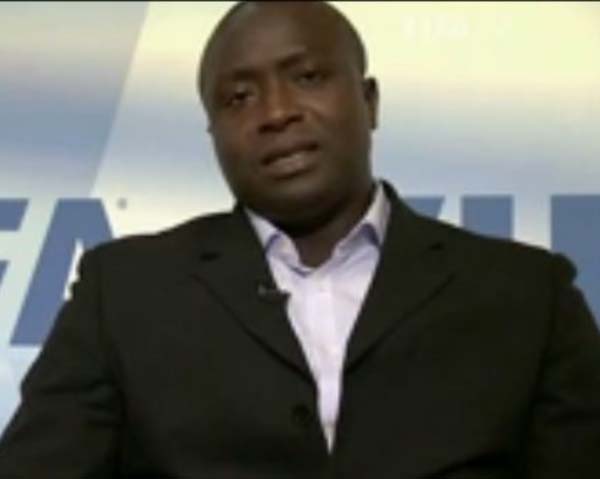 Senior members of the dissolved Gambia Football Federation (GFF) Executive have said they had not done anything wrong that warranted FIFA to dissolve them.
Speaking at a press conference held at the Serrekunda East Mini Stadium for the first time since they were dissolved by FIFA, the GFF top brass gave their side of the story.
Mustapha Kebbeh, president of the dissolved GFF Executive, said they were not there to say what they had started must stop but to put forward the facts.
He described the dissolution of the FA as "a pure hunting game", adding that they are trying to know who are responsible.
Kebbeh stated that they had never looked for a passport for Ali Sowe or any player under his leadership, adding that Ali's different dates of birth entered was an error as it is not possible in The Gambia for a person to have a passport with same number and different dates of birth.
They had engaged CAF on the matter to the fullest and even discussed the issue with CAF president, he said, adding that they went to the extent of going with Ali Sowe's passport to Brazil to prove their case.
They were hopeful coming back home as the CAF President promised to get back to them after meeting with his executive after returning from the World Cup but it never happened, he said.
They were later made to know that The Gambia was previously suspected on age cheating on numerous occasions, he further said, adding that they had always done the right thing without fearing anyone.
The error regarding Ali Sowe's data entry happened in 2012, he noted, saying they did not change Ali Sowe's passport.
FIFA told them a broad section of the Gambian population and authorities has expressed disappointment in them (the GFF), he remarked, adding that FIFA also communicated to them that a dozen of stakeholders had written to them saying they no long had confidence in the GFF.
Stakeholders have told them they didn't write to FIFA and still have confidence in them, he highlighted, saying those that wrote to FIFA should have also written to the GFF secretary general.
He recalled that they were arrested and detained for 8 nights but later released without charge after authorities found out they had not committed any crime or got facts of any wrongdoing.
They were not busy looking at people's political interest but the interest of the nation, he remarked, adding that if people are sincere and patriotic they should ensure they serve the country with sincerity.
They are still serving the people of The Gambia as their role is to build a football development that will serve people and generations to come, he pointed out.
Kebbeh said they are okay in peace and thanked all Gambians for their commitment during this trying times, saying they hope to use the situation as a lesson to move to the next step.
"We have suffered from normalisation for two years, and then they came into office for less than a year and now a normalisation committee again, he observed, saying he hoped Gambians will monitor the normalisation process keenly.
They are credible people and were able to move Gambian football to another level within a year, he stated, saying: "Let us go for a vote to determine if the confidence of stakeholders is there or not."
If the normalisation committee was made of credible people he did not think they would come up with a clause to ban them from contesting the election or extending their term, Kebbeh said, adding: "I did not think they would play games."
"Let's look at The Gambia as bigger than each and every one of us," he said, noting that he thought the normalisation committee were credible and genuine people.
Buba 'Star' Janneh, in his remarks, said they have been quiet since FIFA took the decision to dissolve them, adding that they were waiting for the normalisation committee to commence and now that it had started they would like to give their side of the story.
Together with stakeholders they would map out a way forward, he noted, while thanking them for entrusting them to steer the affairs of the GFF.
Speaking about the achievement they were able to register within a short period of time, he said they inherited a huge debt they were able to bring down drastically, adding that they were also able to pay all staff months of salaries and their social security owed to them.
They also commissioned an audit in a short period of time unlike Gambia For Gold who were not being audited for 3 years, he added.
Star Janneh noted that they also put up a strategic document that sought to develop football across the country, saying they had also put in place for the first time in Gambian football history a human resource manual as well as build a sustainable institution over time.
They have as well put up a budget FIFA confirmed as one of the best in Africa, he went on, saying, they are ready to support football development at all times.
Read Other Articles In Article (Archive)