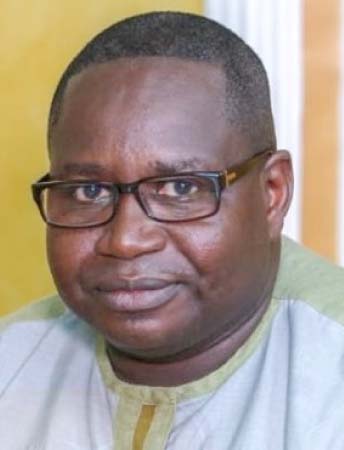 As investigation into the diplomatic passports scandal deepens, latest revelations have led to the arrest of 20 suspects with 289 diplomatic passport readable machines still unaccounted for.

Ebrima Sankareh, government spokesperson, made this remarks while giving an update on the latest investigation by police during an interview with the West Coast Radio morning coffee breakfast show.
"20 people have been arrested in connection with the diplomatic passports scandal".
Sankareh was however, quick to add that all the arrested suspects have been granted bail and are cooperating with the investigating panel.
Some of those arrested, he explained, are working at the Office of the President, Foreign Affairs Ministry, Brikama Area Council, Gambia Immigration Department and businessmen among others. However, he hinted that the figure might even increase.
He added: "The panel investigating the matter has also provided some very interesting figures about the entire passport saga. Investigation also reveals that from 2003 to 2014 a total of 15, 996 diplomatic passports were supplied by the printing company 'De La Rue' to the government of The Gambia."
According to him, out of 15, 996 diplomatic passports, 12, 496 diplomatic passports were deposited at the Central Bank of The Gambia.
During investigation, he went on, it was discovered that 400 passports were issued before handing over the stock to the Central Bank of The Gambia.
"So the Central Bank also issued 2000 to the Ministry of Foreign Affairs during the same period leaving the remaining balance of 10, 496 still in the vault at the Central Bank."
Government spokesman further indicated that it was also discovered that a stock of 3100 passports were received by the Gambia Immigration Department from 'De La Rue' and handed over to the Ministry of Foreign Affairs but were never delivered to the Central Bank.
Records from the Immigration Department established that 138 books were issued from the stock, adding that 2650 were discovered at the Ministry of Foreign Affairs and 23 others recovered from suspects.
Accordingly, the panel found out that 289 machine-readable diplomatic passports still remain unaccounted for.
The investigating panel has also contacted Interpol to write to their counterparts and to revoke the diplomatic passports issued to some investors, who acquired the diplomatic passports.
"In 2008, there were some German investors, who were able to maneouver and were issued with diplomatic passports and they paid 10, 000 euros."
This above figure, he added, is among the highest that the investigation panel has revealed in which people got the passports, while others range from D175, 000, D250, 000 and then D35, 000 to D40, 000.
"The investigation is on-going and then the witnesses are cooperating with the police and that is the beauty of it." He divulged.
Read Other Articles In Article (Archive)