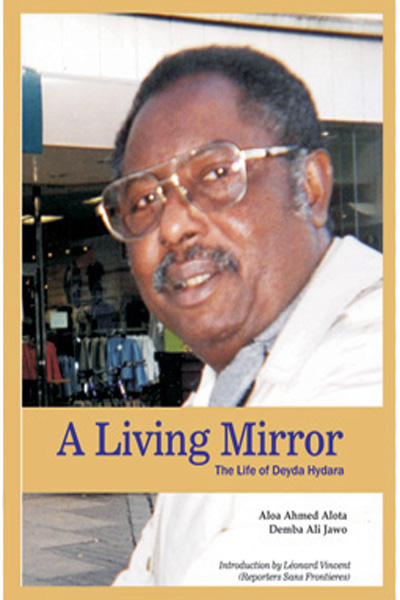 A Liberian journalist, Jonathan Paye-Layleh, ending a week-long visit to the
United Kingdom
, has asked members of the British Parliament to push for more assistance for journalists in
Africa
if they want to see good journalism prevail and flourish in struggling countries like
Liberia
.
Mr Paye-Layleh made the call in the House of Parliament when he presented to Speaker Michael Martin and members of the lawmaking body three copies of the book published in memory of the late investigative Gambian journalist, Deyda Hydara.
Hydara was gunned down in 2004 in Banjul, as he drove home from work. The Liberian journalist's presentation of the books and his call was part of his response after receiving the Speaker Abbot Award for Bravery in journalism presented by British Speaker Michael Martin.
A copy of the book was each presented also to the Parliamentary Press Gallery and the Human Rights Group in the Parliament. Parliamentary, diplomatic and media dignitaries turned out for the presentation ceremony, which was held in the official residence of the Speaker, located in the Parliament building.
Flanked by his wife, the Liberian journalist explained how the media in Liberia was in solidarity with their Gambian counterparts in their push to bring the perpetrators of the assassination of Hydara to justice.
In separate meetings with Parliamentary bodies, Mr Paye-Layleh pointed that in Liberia human rights institutions which rely on the media to send their message across, are getting more international assistance and attention than the media, something he said has a tendency of weakening the urge to remain in journalism.
He said it is only by lending a helping hand to press in conflict-torn countries that media personnel will remain vigilant in the discharge of their duties.
"I asked them to step up their support to media institutions in Africa, explaining that the killing of the Gambian journalist is a reflection of the dangerous conditions media persons are working under in Africa," Mr Paye-Layleh is quoted to have told the MPs.
Attending the meetings were representatives of Amnesty International, Human Rights Watch and Article 19 who took note of the recommendations.
(Culled from allafrica.com
Read Other Articles In Article (Archive)