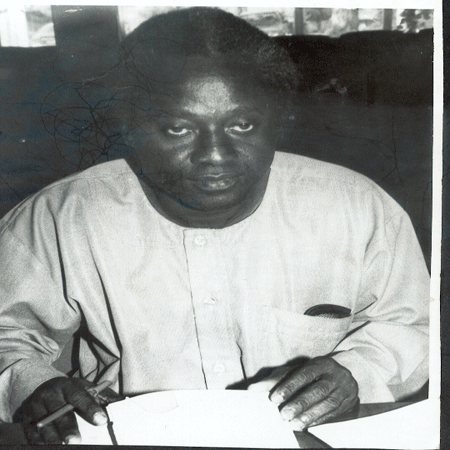 Halifa Sallah, the spokesperson of the opposition National Alliance for Democracy and Development (NADD), has written off the APRC regime as a failure and called on the government to recognise that failure and then build more democratic institutions. "It has already been proven that this government cannot enhance liberty and that it lacks the capacity to move the country away from poverty and, as a result, it has failed this country," he contended.
Mr. Sallah made this assertion in an exclusive interview with this reporter recently at the People's Centre in Serekunda. He went on to buttress his assertion by making reference to the employment situation in the country, saying that job creation, a promotional factor for public service, is all but nil in the present administration. "Fourteen years on, government cannot establish a model system for public enterprises where all of them will be profitable, make profit, and then pay dividend," he observed.
According to him, though a number of banks have been established over the past few years, there is no development in the productive base of the economy.
He said: "The objective of development is to eradicate poverty and enhance prosperity. Looking at the income of public servants, a qualified teacher or nurse receiving D1, 700 with a bag of rice at D800, plus transport increase, one cannot even feed oneself as an individual with such a salary.
"People must make a demarcation between development and mere infrastructure. You can improve infrastructure but compared to the larger needs of the people, you may find out that maybe 20% of our roads are paved and the rest are not paved," he said.
He dwelt on what he termed as prevailing realities in the public service, noting that some pensioners are getting a raw deal after decades of service due to non-payment of their pension while public enterprises that should have been the pride of the nation have been run down as a result of mismanagement. "Looking at the public services, you have Gamtel, Nawec and GPTC. You have people who should have received their pensions for quite a long time now but they have not because nothing has been paid to SSHFC to pay them and you are talking about poverty eradication. After 14 years of so-called development, GPTC has collapsed. It is not generating the employment that is needed.
"You look at Gamtel, it is also in a similar situation. The service has expanded, billions have been accumulated over the years under the public service. But what happens to all that to a point that you have to privatise half of the company?" he concluded on a quizzical note.
Read Other Articles In Article (Archive)