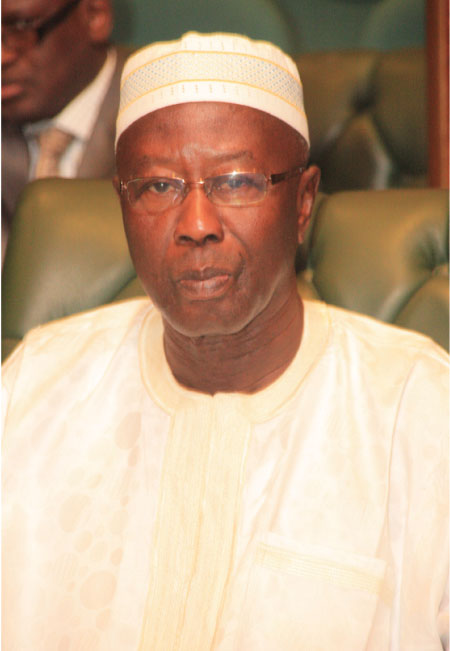 Defence continued yesterday in the trial of Lamin Waa Juwara, former Lands Minister, and two others: Hamidou Jallow, Principal Lands and Evaluation Officer at the Ministry of Lands and Survey, and Tamsir Oness Conteh, a local businessman.
Yesterday's proceedings at the Banjul Magistrates' Court before Principal Magistrate Dawda Jallow, saw the continuation of testimony by defence witness one (DW1) Tamsir Oness Conteh.
Conteh told the court that when he saw the land in Kotu South, he told the Ministry of Lands to go and see the place, but the ministry told him that nobody owned that piece of land, and after informing them they officially wrote to him.
At that juncture, he identified the said letter, which was tendered in evidence without any objection from the state counsel.
He said the size of the land in Kotu South is 20 X 60 square meters and the land at Tanji in Kombo South is 6000 square meters.
If the measurement of the land at Kotu South, which is 1200 square meters, is added to the 6000 square-meter land it would be 7200 square meters, he said.
According to Mr Conteh, when he was requesting for his compensation, he included the letter written to him by the ministry and other relevant documents he submitted for his compensation claim at the ministry, such as the alkalo's allocation letter, transfer of ownership and yard rates.
"After searching through my documents, I came across the payment of yard rates, another relevant document regarding my compensation in Tanji Layout," Conteh told the court.
At that juncture, the defence counsel applied to tender bundles of documents as defence exhibits.
However, the state counsel, Abdourahman Bah, objected on the grounds that the name on the documents sought to be tendered was not Tamsir Oness Conteh, but Tamsir Camara.
Secondly, the foundation was not laid as to how the document was connected to the accused person or the case, he added.
The purpose of laying the foundation was to connect the proposed document sought to be tendered to the accused person, he said.
"These documents are not relevant to the case, because the name Tamsir Camara was never before the court," he submitted.
He urged the court to disregard the document.
In response, defense counsel S.M. Tambedou argued that the state counsel's objection was "misleading and has no merit".
The foundation was already laid because the document sought to be tendered was related to the property at Tanji.
The case was adjourned to 22 January 2015, for ruling and continuation of the hearing.
Read Other Articles In Article (Archive)