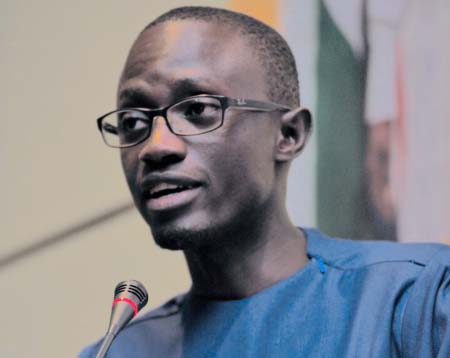 Chairman of the Commission on Political Debates (CPD), Bakary Fatty, has left The Gambia for Ghana, for a four-day training on effective non-violent mobilisation, as he sought to burnish the credentials of his commission in the international arena.

The training, jointly organised by the West African Society Institute (WACSI) and the Open Society Initiative for West Africa (OSIWA), will bring together thirty-five activists across the sub-region from November 4-7, 2019, to enhance their skills on peaceful non-violent political mobilisation.
Mr Fatty said: "I am excitedly looking forward to making the case for non-violent, peaceful and practical political mobilisation during the course of the training with vigour, vitality and vim.
Because in the end, I am an evangelical believer that, as a country and continent, non-violence is the necessary and desirable way to achieve pluralistic democracy, rapid socio-economic development and long-lasting peace."
In order to hit the ground running ahead of a future presidential election, in the period of which he intends to organise a trenchant, and titillating no-hold-bared debates on both domestic and international issues among presidential hopefuls, Mr Fatty launched the CPD earlier last month at the Kairaba Beach Hotel.
"From a personal point of view, as chairman of the commission on political debates, this training will avail me the opportunity to hobnob with my colleagues and counterparts from other West African countries, gusting with energy and dynamism, to formally interact, network and build formidable partnerships."
He said from a professional perspective, he anticipate learning different methods, tactics and strategic of achieving effective non-violent mobilisation, saying "our region has seen recently a sweeping wave of democracy, that is people-powered democratic change of government."
But Fatty said democracy, as anyone who is in the business of promoting it knows, is a fragile flower. "We need to water it with discussion, debate, dialogue so that we can reach convulsive decisions that reflects different spectrum of views."
The Gambia was among countries that peacefully changed governments without restoring to violent street-demonstration, ushering in President Adama Barrow. He campaigned on a platform to serve for three years in office to institute reforms. The constitution, as it stands, mandated a five-year term, which the president vowed to uphold, changing his mind to plump for a full five-year term. But there is a flaming row raging between his opponents called 3 Years Jotna, who are dead-set to stage a protest in December to call for him to step down, and supporters who want President Barrow to stay put until 2021.
Invited to weigh into this debate, Mr Fatty, who was the host of the Civic Engagement Hour on Capital FM and the People's Platform, designed to engage political leaders and cracked a joke, saying: "You are inviting me to swim into an acidic water, where I will emerge with my body decapitated like victims of our jabbering junglers," before seriously adding, "Well look, our country is a peaceful country. I am neutral on this issue, like any other issue. But, right here, right now, through this newspaper, I make an offer to both the leadership of the 3 Years Jotna and supporters of the five years: put up a representative to debate your case on my platform."
Read Other Articles In Article (Archive)