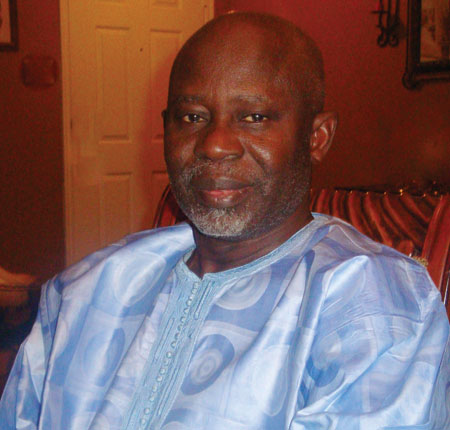 The leader of the main opposition United Democratic Party (UDP), Ousainou Darboe, has predicted that the year 2012 will be a very tough year for the country, but also expects it to be a year of collaboration between every sector of Gambian society.
Darboe, who lost to President-elect Yahya Jammeh in the 24th November 2011 presidential polls, described the year 2011 as one full of events.
"The year 2011 was a year that witnessed the misuse of authority, misuse of power and discretion. This was a year that also saw the clamping down on dissenting views," he added.
Darboe expressed hope that in 2012, "Gambians will know who the killers of Deyda Hydara are, we will see Kanyiba Kanyi and Chief Ebrima Manneh".
"We also hope that the historic accomplishment that is alleged to have been brought by the July 22 military takeover will really be historic. We hope that 2012 will begin to usher in those things," he said.
"We hope that 2012 will certainly not be a year when Gambians continue to be impoverished; hope it will be a year for the beginning of prosperity for us and our children."
Expressing concern over what he described as the rising cost of living, Darboe asked how could civil servants afford to meet the rising cost of living in this country, when there is no corresponding increase in salaries?
Most civil servants, he said, cannot afford to buy a bag of rice for D1000, which is now the situation in many places around the country.
"How many people in these communities, who do not depend on salaries or even monthly wage earners, will be in a position to afford a bag of rice at that price and attend to all other expenses of the household?" he further asked.
Commenting on recent calls for opposition leaders in the country to apologize to Gambians for betraying their trust and confidence, the UDP leader stated that what exists in The Gambia is a democracy; a country of free speech and free expression, and people have a right to their own opinion.
"I do not believe that my party has disappointed Gambians. We have not disappointed the Gambian people, and that we have done exactly what the Gambian people wanted us to do.
"The Gambian people are very grateful to us, and they would want us to continue with the work that we have been doing for the past several years," he added.
Darboe went on to call on Gambians to take the forthcoming National Assembly elections seriously, noting that they should never allow the parliament to be entirely dominated by the ruling APRC party.
"They should work towards having representatives who will speak on their behalf, and not representatives who will be looking into somebody's eyes or trying to please someone," he added.
Read Other Articles In Article (Archive)