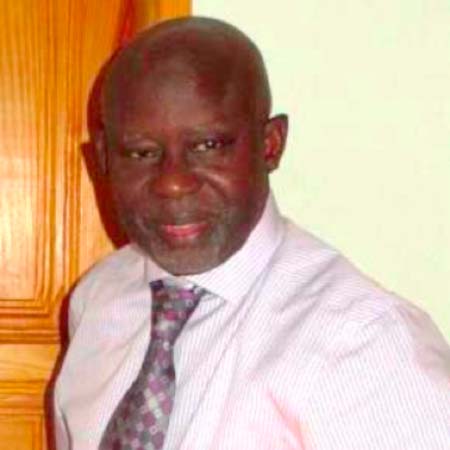 The Banjul High Court presided over by Justice Eunice Dada on Tuesday 12 July 2016, adjourned the trial involving Lawyer Ousainou Darboe, leader of United Democratic Party (UDP), and 19 others, for adoption of addresses.

When the case was announced during Tuesday's proceedings, the Director of Public Prosecutions (DPP) Barkun told the court the matter was slated for adoption of written addresses.
He further told the court that they have filed the prosecution's written address, and that subject to the court's convenience they wish to adopt it.
The judge then told the DPP to serve each of the accused persons with the copy of the said written address.
When Darboe was asked whether he needed time to reply, he said let the court apply the law.
However, some of the accused persons said they are not literate, others said they had no knowledge of the address, while others said they would leave it at the discretion of the court.
The judge then said that in view of the different responses from the accused persons as to whether they wish to reply to the prosecution's address, seven days was given for them to reply to it.
The case was then adjourned until 19 July 2016, for adoption of written address.
Meanwhile, in a separate development, thirteen alleged protesters were also, on Tuesday 12 July 2016, arraigned before Justice O. Ottaba of the Special Criminal Court Division of the High Court.
They are Bakary Jammeh, Kaddy Samateh, Lele Bojang, Alkali Sanneh, Yaya Fatty, Solo Huma, Muhammed Singhateh, Kemo Touray, Bakary Marong, Buba Mass, Alagie Saidykhan, Tombong Njie, Modou Sarr, Sheriff Suma and Lamin Dampha.
They were charged with conspiracy to commit felony, unlawful assembly, riot, incitement of violence, interfering with vehicles, holding procession without a permit and disobeying an order to disperse, which they all denied.
The court then extended the bail of the two ladies, pending the filing of a formal bail application.
The court also ordered that the rest of the accused persons be remanded in custody at the remand wing of the Mile 2 Central Prison, and for them to be allowed access to family, food and clothing.
Read Other Articles In Article (Archive)