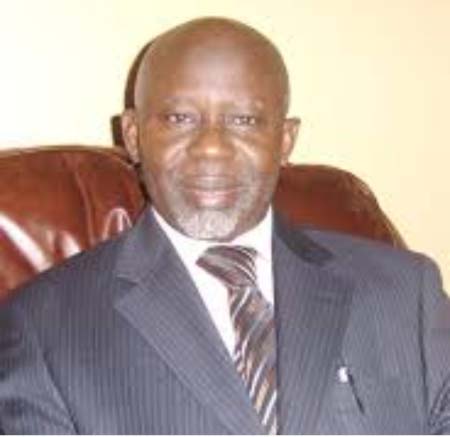 The defence team led by senior counsel Antouman Gaye yesterday told the Banjul High Court presided over by Justice O. Ottaba that the defence needed to regularise their processes, in the case involving lawyer Ousainou Darboe and others.
When the case was called, senior counsel Antouman Gaye and team said they needed to regularise their process, because there were people included in the list that were not in court while others that were in their applications were in court.
He said the DPP was in a better position to explain to the court about the names, because all of the people were coming from their custody and that was in connection with the need to regularise the process.
In response, DPP S.H. Barkum, said he did not know anything about the application and that the defence was in a better position to tell.
The only thing he knew was that a charge had been filed against 37 accused persons, he said.
Counsel Gaye again said that under that circumstance they needed an adjournment to have everything regularised.
DPP also said he could not say anything for now until regularisation was done, and that he had no objection.
Counsel Gaye also said counsel were not having access to the applicants, as well as the family members at the prison and some were in need of medical attention since their remand, and they have the right to food and drugs and not to be kept in solitary confinement.
DPP then said he would find out from the prison authorities.
In his ruling, the presiding judge, Justice O. Ottaba, said the application for regularisation was accepted, and they should have access to their counsel at the remand wing of the prison, and should not be kept in solitary confinement.
The case was then adjourned until 25 April 2016, at 12 noon.
The defendants are Ousainou Darboe, Kemeseng Jammeh, Femi Peters, Lamin Dibba, Lamin Jatta, Yaya Bah, Babucarr Camara, Fakebba Colley, Ismaila Ceesay, Momodou Fatty, Dodou Ceesay, Samba Kinteh, Mamudou Manneh, Nfamara Kuyateh, Fanta Darboe, Lamin Njie, Juguna Suso, Momodou L.K. Sanneh and Yaya Jammeh.
They were charged with five counts of unlawful assembly, riot, incitement of violence, riotously interfering with vehicles, and holding a procession without a permit.
Read Other Articles In Article (Archive)