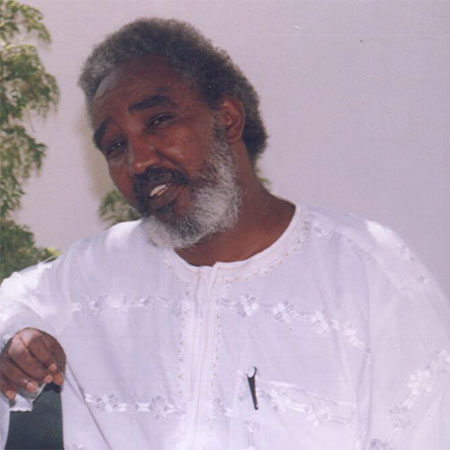 Mr. Dida Halake, the Managing Director of The Daily Observer Newspaper, and one Mousa K. Mousa, a businessman, yesterday testified in the ongoing trial of Momodou O. Njie, Deputy Permanent Secretary, at the Department of State for Forestry and Environment.
Mr. Halake told the court that he knew the accused. He adduced that on 19th February 2008 he met Mr. Njie at Torrek Alibaba in Kololi while Njie was trying to meet with a Lebanese friend, who they both met together. "He later took me to a bar called Paparazzi," he said, adding that while at Paparazzi Mr. Njie left him and joined a Lebanese man he (Mr Halake) did not know and later returned together with the Lebanese man. He added that even at the time, Mr. Njie continued his discussion with the man. He said after some 15 minutes he left, leaving Mr. Njie and the man discussing.
Still testifying, Mr Halake said that the following day, he was called for a meeting and "I was told I should not associate with Mr. Njie. I said to them that Mr. Njie works at the State House, why shouldn't I associate myself with him."
He said at that time he was informed that Mr. Njie was involved in impersonation.
For Mousa, he said while having a drink at Paparazzi Bar Mr. Njie commented that the Daily Observer Newspaper is not owned by Mr. Amadou Samba, but by the State. He said he left shortly after finishing his drink. He told the court that he was called by the police to report to the Kotu Police Station, where he was asked to make a statement.
The case continues on Tuesday 17th June.
Read Other Articles In Article (Archive)