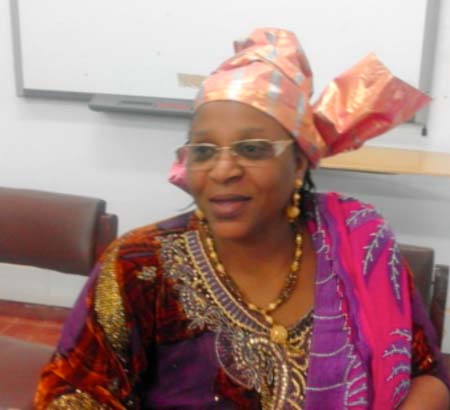 The Department of Water Resources, in collaboration with the UNDP and the United Nations Environment Programme (UNEP), recently launched a D8-million project called "Early Warning Project" at the regional office in Brikama in the West Coast Region.
The project targets communities in the six regions of The Gambia.
Speaking at the ceremony, the Governor of West Coast Region, Mrs Sifaye Hydara, said the Early Warning Project involves the training of people in the communities of the six regions.
The launching marked the end of the first training caravan which commenced in Banjul on 28 0ctober 2015, with the second phase of the training activity to continue in other regions of the country.
On behalf of her region, she welcomed the commencement of the activities for the second phase of the project, which is to strengthen the climate change services and early warning system in The Gambia.
She disclosed that the two-phase project was co-financed by the UNDP and UNEP to the tune of D5 million and D3 million respectively, to run for a period of five years.
The project started this year and would end in May 2019, she said, adding that UNEP will be supporting the implementation of outcome 1-3 and 4, while the UNDP will be supporting outcome 2 and the evaluation.
The regional training activities are in response to outcome three of the project, she said, adding that climate change is a global problem, which must be taken very seriously.
"The Gambia is also grappling with the problem of climate change variability," she stated.
Muhammed Loum, programme coordinator of the early warning project, explained how the project is being implemented.
He said the project was sponsored by the United Nations to the tune of D8 million – five million from the UNEP and three million from the UNDP.
He said alongside the regional training activity, they had met with the governors in all the regions starting from Banjul, to KMC, NBD, CRR and URR, and all governors in the regions participated.
The whole implementation process was successful, as they had seen a high-level of cooperation from the governors' offices and their area councils, he continued.
Loum added that they were compiling a report which would show that everything went well, and that even the project team had been very supportive under the advice of their chief technical adviser.
Read Other Articles In Article (Archive)