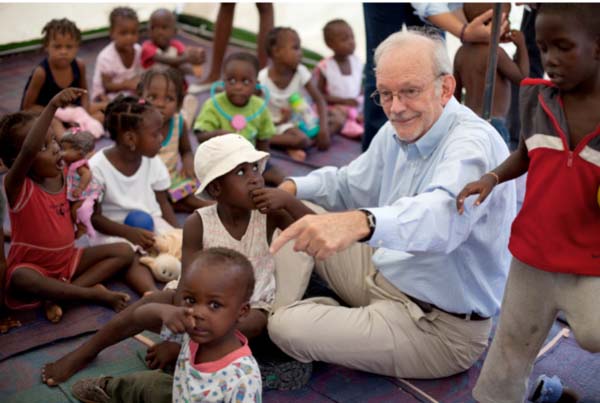 Unicef's flagship report on the State of children around the world will be launched on Friday 20 November 2015 at the Kairaba Beach Hotel.
The report - "State of the World's Children" 2011 (SOWC) - will be launched alongside another report dubbed "For every child, a fair chance: the promise of equity".
The SOWC, titled "Reimagining the Future: innovation for every child", will be launched by the Government of The Gambia, in collaboration with Child Fund, CPA and UNICEF.
"Innovation has been the driving force for much of the progress made for children since the convention on the rights of the child (CRC) came into force in 1989, more than 25 years ago and more significantly, in reaching the children and communities that have not yet been reached, a Unicef press release stated.
The SOWC report, according to the release, features stories of innovators of all ages from across the world who are helping to tackle some of the most intractable problems facing children, and especially the most vulnerable, through their creativity.
It demonstrates that communities, entrepreneurs and young people themselves can push the boundaries of what is possible and come up with local solutions that can have a global impact on the lives of children, the release added.
"It is for these reasons and more that the 2015 SOWC report challenges governments, businesses, activists and communities to think differently and work synergistically to drive new ideas that could tackle pressing problems facing the world's most disadvantaged children, and to scale up the best ideas from local innovators." 
Read Other Articles In Article (Archive)