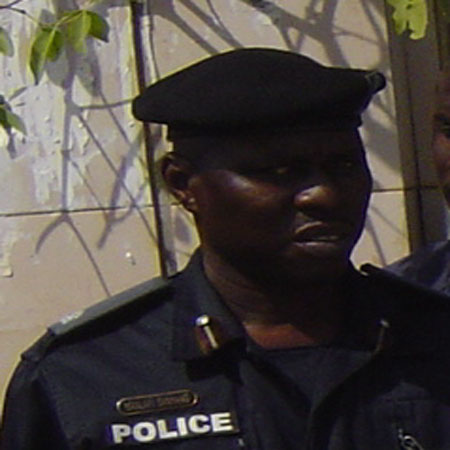 Lt. Bakary Camara, former Principal Protection officer to the president, Malafi Sanyang, the former Head of Government Vehicles Control Unit at the State House and Domenica Fideli, an Italian architect who was one time hired by the Kanilai Farms, will today know what fate has for them. Magistrate Kayode Olajubulu is expected to deliver judgement on their case today.
The trio are on trial for allegedly stealing a government vehicle, conspiracy to commit felony and giving false information to a public officer.
The vehicle in question was the official car allocated to the third accused, Domenica Fideli, when he was in the service of Kanilai Farms, a vehicle Mr. Fideli told the court at the time he was giving evidence was left to him as part of compensation upon the termination of his contract with Kanilai Farms two years ago.
They were granted bail, but Bakary Camara and Malafi Sanyang could not fulfil their bail conditions and therefore remained in custody awaiting the outcome of the proceedings.
Read Other Articles In Article (Archive)