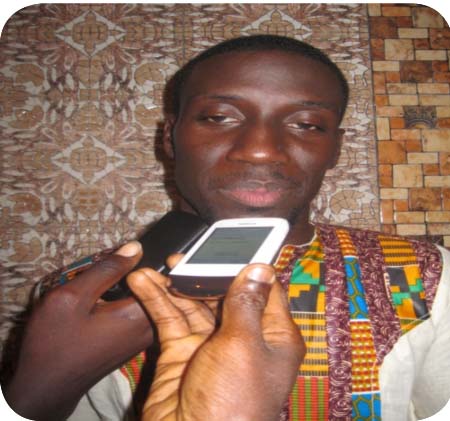 Gambian hip-hop singer Cyco on December 31 unveiled his debut album 'Food For Thought' at the SunSwing Hotel.
The album has fifteen tracks including thrilling singles such as 'Fach', 'Duma Morm' and 'Pause Kor.
The launch of the album, produced by Shyboy Entertainment, witnessed performances from Silky Crise, Bai Babu, Gee, Jali Madi, Manding Morry, and Bro K - backed by Shyboy Band.
Speaking to journalists, minutes after the show, the joyous rap star described the launching as "a great success", commending the fans for their massive turnout.
He said: "It was really impressive; I'm humbled by the turnout. When you vision something and it all falls right, you just have to thank God."
He said the performances of the guest artistes were great and people had their own flavour. "That is why the crowd was entertained throughout the night," Cyco added.
According to him, hard work and good music led to his success of the show, adding that he will be working on new videos and some more international music collaborations.
"Cyco's launching can be described as the best album launching in 2013, as it was well attended. Lots of spectators from both home and abroad graced the event," said Saikou Suwareh Jabai, publisher of Link-up Gambia.
Read Other Articles In Article (Archive)