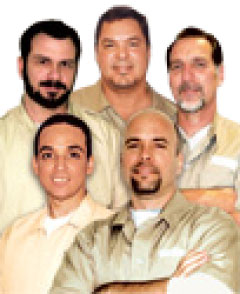 Ines Fors Fernandez, the Cuban ambassador to The Gambia, recently organised a press conference with local journalists at her office in Fajara on the fate of the five Cubans detained in the United States of America.
According to her, the five were arrested on September 12, 1998 by the FBI, convicted in Miami court in 2001 and sentenced to terms ranging from 15 years to double life.
But for the Cuban diplomats they hold the opinion that the five were falsely charged and wrongly convicted of conspiracy to commit espionage and related charges.
The five Cuban involved are Gerado Hernandez, Romon Labanino, Antonio Guerrero, Fernando Gonzalez and Rene Gonzalez.
She said the men are completely innocent and are heroes who have sacrificed their lives to save millions of people, showing an unsurpassed altruism.
According to the Cuban diplomat, the five were not involved in any act of espionage against the US, noting that they were not in possession of weapons neither did they kill or injure anyone.
"They were monitoring Cuban exile groups in the US with an established track record of committing terrorist acts against the Cuban people and the Cuban nation," she added.
"They were gathering information about the terrorist missions; and yet they were arrested and jailed after an unfair, unjust trial."
She finally called for their release by the US government.
For his part, Bubacarr Senghore, vice president of the Gambia Cuba Friendship Association, also expressed their solidarity with the Cuban Five.
Read Other Articles In Article (Archive)