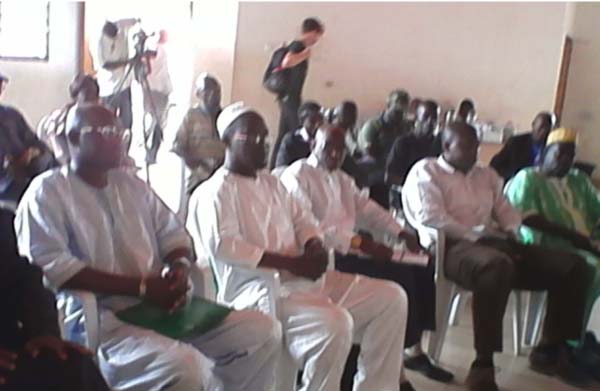 Child Protection Alliance (CPA) on Wednesday started a two-day exchange-meeting with community members and local government councilors on participatory budgeting.
The events, held at the Brikama Area Council in Brikama and KMC Annex Hall in Kanifing, were bankrolled by Save the Children International.
At least 20 community members and 10 councilors from KMC and Brikama were expected to attend the programmes.
Njundu Drammeh, CPA national coordinator, said the key objective of the programmes is to ensure participants understand the entire budgeting process of Local Government.
It is also aimed at empowering the beneficiary communities and councilors to be able to influence, to a greater extent, the budgeting process, in the best interest of children.
"This is important because it promotes transparency so that everybody will know what is happening," Mr Drammeh said. "Participatory budgeting is also good for accountability and democracy."
The CPA national coordinator said everyone should be concerned with the welfare of children as well as the promotion, protection and fulfillment of their rights.
He said that since children are the future and the future is prepared today, people should invest in children for that will determine how bright the future is.
Mr Drammeh said investing in children takes the form of giving quality education, discipline and fulfillment of their rights.
Investing in children would make them to excel in life which in turn is good for families, communities, societies and The Gambia as a whole, he added.
Momodou Jaiteh, deputy Mayor of KMC, expressed delight that the meeting discussed the protection and development of Gambian children.
He said as a council, they have been looking at areas they could intervene in the protection and development of children within the municipality.
Mr Jaiteh said already the council has scholarship fund for children, which has been existing for long.
Adama Jeng, senior programme officer, Gambia Association of Local Government Authorities (GALGA), said participatory budgeting and budgeting processes are very important; they are not only about budgets but also about democracy and good governance.
"Allocating budgets are taking decisions that continue affecting everybody and children in particular," he said."Therefore, it is important for the process to be participatory and child-sensitive."
Read Other Articles In Article (Archive)