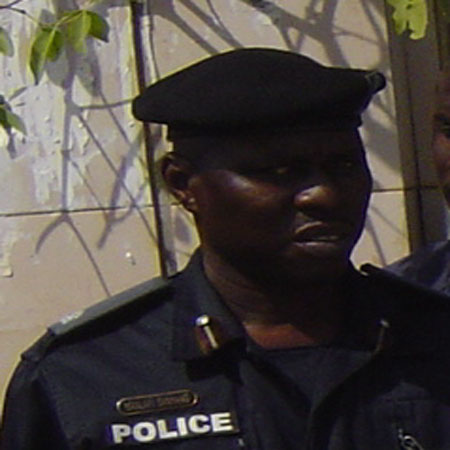 The Banjul Magistrates Court yesterday ruled that the Manlafi Sanyang, the accused Ex-Superintendent, had a case to answer and should be prepared to put up a defence against the allegations.
Delivering a ruling on a no-case submission, Senior Magistrate Kayode noted that the accused was employed as Government Vehicles Controller, reasoning that that premise raises the question as to how the accused became involved in the sale or transfer of a vehicle that belongs to the Youth Development Enterprise in his capacity as Government Vehicles Controller. He quoted one of the prosecution witnesses as having told the court that government vehicles are transferred through public auction through the Department of State for Finance, adding that that evidence remained un-contradicted and unchallenged. He observed that there is no evidence before the court that there was an auction of the vehicle to the Youth Development Enterprise, maintaining that something could not stand on nothing but must always stand on something.
Magistrate Kayode further ruled that one of the prosecution witnesses also told the court that the vehicle belonged to the Immigration Department and that government is a continuum which is not affected by change in personnel. He said the court also found that the sum of D75,000 had changed hands between the buyer and the accused, adding that that was further supported by the accused person's statement that Alhagie Conteh had paid the amount of D75,000 which he (the accused) took to Abdoulie Kujabi. He said there was no doubt that the above sum was paid for the purchase and sales of the vehicle BJL 4591B. " It is based on all the above that I found that a prima facie case was being made out against the accused person sufficient enough for this court to require the accused to enter into his defence," he stated.
It could be recalled that the accused, Manlafi Sanyang, is being tried on the offence of abuse of office and stealing, charges he has denied.
The case was at that point adjourned to 14thJuly for the defence to begin.
Read Other Articles In Article (Archive)