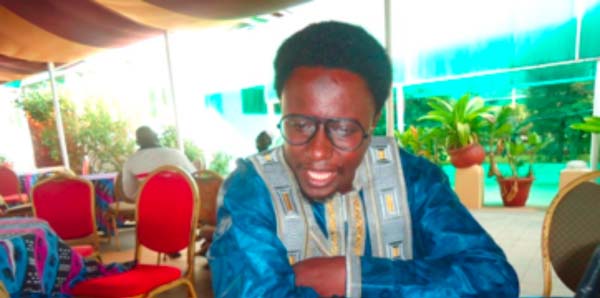 A five-day training of Rural Entrepreneurial Venture Creation and Experimental Leaning for facilitators recently ended in Lower River Region.
The training, which brought eleven facilitators together, was organised under the auspicious of CORY-Gambia project and funded by IFAD.
In his remarks, the CORY national coordinator, Mamadou Edrisa Njie, said creating opportunities for rural youth under COR) Project was a new initiative that supports young rural women and men in West and Central Africa to become entrepreneurs.
During the 3-year implementation period (2014-2017), CORY project would focus on rural young women and men, ages 15-35 years, who are involved in agricultural production or activities associated with rural business, Mr Njie.
He added that the project also targets rural youth institutions for business training, advocacy, networking and knowledge exchange.
According to Njie, the project focuses on Benin, Cameroon, Gambia, and Nigeria, adding that in The Gambia, the CORY implementing partners include Gambia Women's Finance Association (GAWFA), Jarumeh Koto Youth Development Association and Village Savings and Credit Associations National network (VISACA Apex).
He said the training would implement the second phase of the CORY project where 10 facilitators representing their national implementing partners would go through the entrepreneurship module of the REVCEL training through the Columbia Business School's Venture for All programme.
This would equip them with the necessary tools and skills to conduct the trainings with rural youth, he added.
The objective of this component is to promote the interest of the rural young women and men on principles and ideas around the character, psychology and attitudinal demands of entrepreneurship through entrepreneurial training and mentorship, he stated.
According to Mr Njie, making entrepreneurship, business management, and technical trainings available to rural young men and women would provide services that would reduce poverty and raise incomes.
The three main components of the project are knowledge management and research/survey of business development services; provision of rural entrepreneurial training and mentorship, and business development services and micro-credit lending, he said.
The overall goal of the project is to enable young rural women and men to create sustainable farm and non-farm businesses by building their entrepreneurial capacities for enhanced peer learning and access to complementary business development services, he stated.
Read Other Articles In Article (Archive)