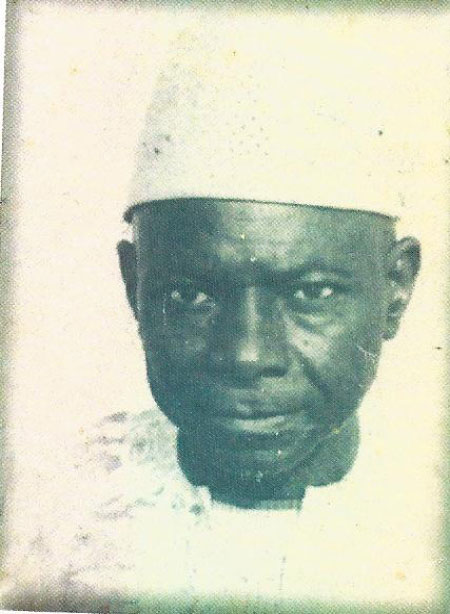 The Corren family of Banjul last Friday held its annual Ziyareh for their late father Papa Alhagie Dawda Corr at Gloucester Street.
The ceremony was witnessed by Sheikh Abdul Bahia Dem of Kaolack, Senegal, and hundreds of Muslims including scholars, family members and friends of the Corren family.
The event was characterised by recitations from the Holy Quran, Islamic songs and praising the Almighty God.
Speaking at the ceremony, Mbye Chaw, grandson of the late Alh. Dawda Corr, said the late Alh. Corr was born in 1906 and died in 1978.
He described him as a great and humble man who dedicated his entire life to serving communities.
He also said he was a devoted Muslim who belonged to the society where he shared and cared for the people based on the principle of Islam. 
He believed that the late Alh. Corr was brought up with clean and responsible virtues of sincerity coupled with high dedication to human service.
He informed the gathering that the late Alh. Corr was known throughout The Gambia and beyond saying he was always ready to provide for the hungry, sick and guests without asking for anything.
He revealed that the late Alh. Corr helped them to attain their present position in the Islamic Ummah because he contributed immensely in their upbringing by installing the virtues of Islam in them.
He also spent his life in serving as assistant to the Banjul mortuary, all was done on his own expenses, Mbye Chaw said of his late grandfather.
He added that the late Alh. Corr was tolerant and void of greed, since he had the belief that he had a role in promoting togetherness to shape The Gambia spiritually.
For his part, Saidina Corr, son of the late Alh. Corr, said this year marks 34 years since his father left this world describing as a unique figure among Muslim elders of his age.
"He was a truthful Muslim, who converted many people from other religions to Islam," Chaw said.
He explained that they always feel impressed when people talk about their father's good deeds, adding that his late father used to take his own wealth to help the needy and the poor only for God's shake.
Still on the attributes of the late Corr, they said he also used to go to the prison to give to prisoners, pray and teach them the precepts of Islam and Allah, giving the words of wisdom and encouragement.
He said his father was decorated by the former president of The Gambia, Sir Dawda Kairaba Jawara, for his contribution towards the development of the country, especially in the Muslim faith.
Concluding, Mbye Chaw prayed for the departed soul of his father while urging Muslims to follow his footsteps and legacy.
Read Other Articles In Article (Archive)