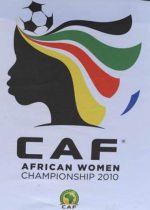 Women's Football Needs More Attention  As Germany 2011 Heats Up
More than ever before in the history of football, female football is now stirring up curious interests across the globe.
The world's most successful teams, such as Germany, USA, and Sweden with Nigeria all registering different successes in their names.
But the game, which is rapidly developing, is still given little attention in some other quarters of the world, with Africa as a case in point.
African football has over the years witnessed an entire monopoly by the Super Falcons of Nigeria who have won six out of seven titles since the inception of the African women championship.
They were Africa's only representatives in the Women's World Cup until the emergence of first timers Equatorial Guinea, who will be making their debut appearance in the 2011 summit in Germany. Other countries in the continent have continued to struggle to put up teams while some don't even think at setting up national teams, which is slowing the progress of the game in the continent.
One thing that could be cited as the stumbling block to the progress of women's football is the lack of established female leagues and matches in communities.
If they are given equal opportunity like the men, it will help to create a sense of belonging and help to attract more followers of the game. 
League matches must not be played at isolated pitches. We should learn from other countries such as the USA, Germany and the UK, who have well-developed professional women's leagues.
Football federations should also give more attention to women's football. They should ensure that countries start to register women's national teams in continental championships to create a vibrant environment for competition where countries can gain laurels and win trophies, medals and other awards.
Sponsorship and media coverage is as well needed for the progress of the game in the continent.
The media and sports journalists should do away with basing their reports purely on men's football. They should meet to incorporate and harmonise in trying to raise the standards of football in Africa.
Sponsors should always be willing to come on board to assist in the progress of the game, especially in times of difficulties.
They should not sit back and watch until successes come before associating themselves with women's football teams.
Everything must start from somewhere before rising to the top.
The future of female football surely lies and depends on all stakeholders and relevant authorities who should strive in stirring the wheels of change in our continents.
The FIFA Women's World Cup will take place in Germany in June 2011.
Read Other Articles In Article (Archive)