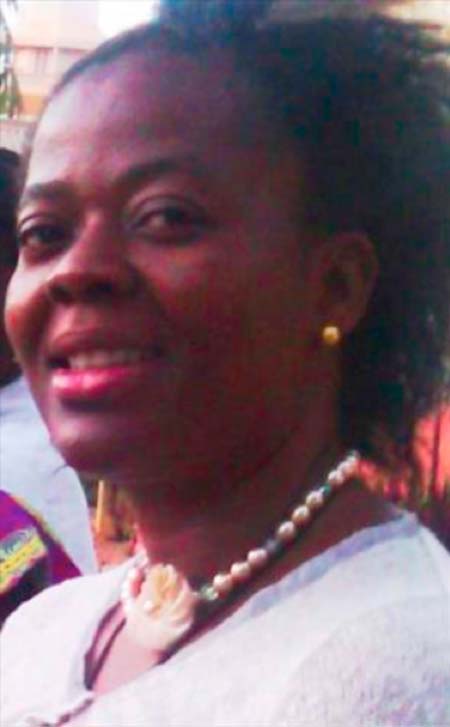 Valentine means celebrating true love of God; it is a day to remember our loved ones, a day to remember the character of St. Valentine.
Valentine was a Religious leader who had great love for God and humanity. Valentine had great compassion for the widows and widowers, the less privileged and the vulnerable.
He gave from his heart to assist people as well as encourage the rich among his community to reach out to the needy. This is the man Valentine.
Celebrating Valentine means emulating Valentine's moral attitudes. The general public ought to know that Valentine celebration is not all about sex as the case may be now. When Valentine days are approaching many prepare for it so seriously, especially the youth, but mostly with wrong conception.
Valentine Day as we all know is called Lovers' day, but I think we need to understand the concept or reason it is called Lovers' day.
It is called lovers' day because it is a day that true lovers especially get married or are engaged or married members reinforce their love. That great man Valentine secretly got people married, despite the ban on marriage by the then Roman Emperor Claudio II.
Valentine objected to the ban because he did not encourage cohabitation or pre-marital sex. Valentine therefore used to get lovers married secretly, and that was why he was arrested and killed on 14 February.
It will be better not to abuse the gift of sexuality from God. Let us love positively, love maturely and love truly, because true love respects and causes no harm. Love right, for true love adds no sorrows but joy. True love of God is pure, for there is no life without love. Love is life and beauty.
So Valentine's moral principle says, do not engage in pre-marital sex, go and bless your marriage before God and that is why it is called lovers' day.
It is also called lovers' day because Valentine encouraged married couples to stay together till death do them part.
So married couples should strengthen their love and family more deeply harmoniously, solidly, merely, so special because you need to enjoy the gift of love God has given us through marriage.
Love is life and love is the only thing so invisible, but so strong. True love can be felt and held just as we can touch an object. It brings healing, encourages and gives warmth and comfort.
Let couples stay together, share gifts and share their fears and hopes, share their expectations of how they would want their family to be and work together positively and selflessly towards achieving that goal. Build the foundation of your family, its walls and roof with prayers, right thinking and hard work. No lazing about. All hands on desk, yes.
When couples strengthen their love on such day then you are celebrating lovers' day (Valentine). Valentine day is an additional special day, just like your wedding night.
My advice to the youth is to concentrate on your education through hard work of reading. Do not indulge in early sex. Let your education be your priority and be focused.
Your body and mind got to be mature to know what true love is. Early sex has a lot of implications. When you get your education first and pray, watch and wait on God, your true love will surely come. Then you can celebrate Valentine fully. Do not be deceived by the misconception, mostly propagated by the media and peers.
With some private discussion during my visits to some schools last year, some students confided in me and made me understand that they save out of their breakfast and lunch money in order to buy chocolate, cakes or gifts for their boy or girl friends for Valentine celebration.
Remember that your parents worked hard to earn the money for your school feeding and fees.
Remember also that reading or learning drains your energy unconsciously. So you need good breakfast and lunch to have retentive memory and do well in your studies.
Some made me understand that they deceive their parents to go out on such day. So children should stop deceiving their parents with flimsy excuses to get out of the house for Valentine. If Valentine day falls on school days, just go straight to your school and come back home, rest, study and assist for the dinner preparation. If it falls on weekend stay at home assist in the house chores, study, and celebrate Valentine with your family. It will do you more good and no harm.
Early sex can hinder your education as it may make you unfocused in your studies. It can cause you to drop out from school due to unwanted pregnancy. It will get you off the tract of your dreams and visions about your future carrier. It can as well result in sexually transmitted diseases which could be deadly.
So dear ones, young and old let us celebrate right not only on this Valentine. Let every celebration like Ramadan, Eid-Ul-fitr, Tobaski, wedding days, Easter, Christmas, birthdays, cultural days, be celebrated positively. Let us understand the principles and concept of all these beautiful days and respect them.
Most youth also hide behind some celebrations and go hell wire. If such principles are not respected, then the celebration has been abused. More so, please let us not take advantage of Valentine to abuse the vulnerable; we should remember that our young girls are soft and tender in heart and body.
When I was posting the bills opposite MDI gate for last year 2015 Valentine sensitization program, some group of three students came and asked what I was doing: 'Is there any party for Valentine? Where is it happening?' I said 'yes there is: read it well, you will understand'. For some seconds there was silence the next minute they started asking me question: 'What? Like seriously you mean Valentine is a human being?' I said 'yes.' They were happy to be informed, but there was a mixed feeling. So I asked, 'Why do you feel excited but somehow sad?'. 'They expressed how some men both youth and old approach them around January asking them for a relationship and expressing how they have been admiring them after Valentine's day, they will be nowhere to be found.
Children, youth, adults, let celebrate true love of God everyday of our lives. Then we will not take advantage of the vulnerable.
I realised how the Valentine misconception sensitization outreach I implemented to the whole Government Upper Basic Schools and some few Secondary Schools in Region One had positively impacted the lives of these young ones.
Many students who were informed resolved to refrain from sex, fighting and exploitation during Valentine celebration and get focused on their studies.
Teachers were so happy about the sensitization. Parents who got to know as well were impressed; these include people living with disabilities, visually impaired and hard of hearing.
My honest advice to the Youth is to refrain from acts that could ruin your life or even endanger others around you. The choice you make in life is yours, it belongs to you. Make the right choice; build your capacity as a responsible citizen. Get focused.
Especially to our girls to maintain good moral principles and be assertive.
Let everyone, young and old rich and poor, join hands together to build the moral standards of our youth, especially those of school-going age.
They are the future and the economic power of every nation. They are the adults and elders of tomorrow, if we build their capacity to become responsible in right thinking and decision making, they will become future joy of their family, religion and nation.
Author: Augustina O. Ugbana is the Founder / Executive Director of Youth Moral Education Foundation International 
Read Other Articles In Article (Archive)