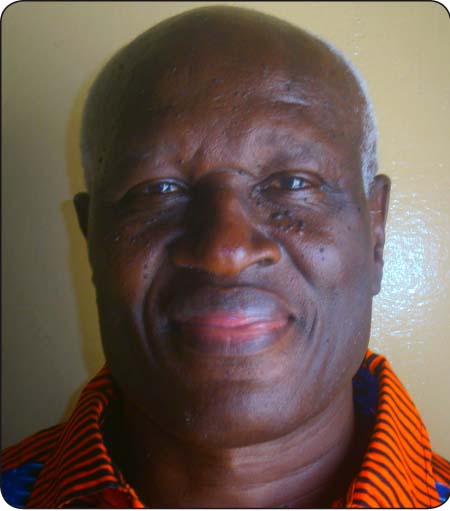 "What I have said, that will I bring about; what I have planned, that will I do." (Isaiah 46:11)
"The days are coming," declares the Sovereign Lord, "when I will send a famine through the land – not a famine of food or a thirst for water, but a famine of hearing the words of the Lord." (Amos 8:11) For four hundred years God did not appoint or commission a prophet and therefore did not speak through one. All those who wrote,  up to the time of the Messiah's birth, were not inspired by the Holy Spirit.
From the time Adam and Eve faltered by listening to the serpent's deceitful words and humankind fell, God had put a rescue mission in place. God announced that the child of a woman would crush the head of the serpent. (Genesis 3:15) Descendants are generally traced through their fathers and forefathers but God stipulates her 'offspring,' pointing to the birth of a Saviour – the Christ. "All the peoples on earth will be blessed through you." (Genesis 12:3) - a prophesy of the advent of our Lord Jesus Christ.
From this time, up until the Messiah's birth, there was total blackout as to the timing of this great event in human history when God chose to live as a human being 'God with us."  All the players were visited as individual pieces that made up the incarnation puzzle. Joseph takes centre stage as Archangel Gabriel breaks the news of the holy conception to him and to his betrothed. Mary, the virgin mother, also in her encounter with Archangel Gabriel learned of the role she was chosen to play and complied willingly. These were all single encounters that drove home the fact, orchestrated by God's messenger, that the stage had been set for kick-off. And so we see the active participation of our key players which include the wise men, Elisabeth (Mary's cousin), Caesar Augustus and the shepherds in the fulfilment of God's plan.     
Charles Wesley penned the lyrics of this hymn which highlight the essence of Jesus' birth: "Come thou long-expected Jesus, born to set the captives free ... Dear Desire of every nation, joy of every longing heart; born thy people to deliver, born a child and yet a king. Born to reign in us forever, now thy gracious kingdom bring." (Methodist Hymn Book no 242)
God establishes his kingdom on earth
God through his Son Jesus comes to set up his kingdom on earth; not a physical kingdom per se but one that will permit him to rule and reign in our hearts. Unlike earthly kingdoms, the kingdom of God is within us. Jesus puts it thus: "The kingdom of God does not come with your careful observation, nor will people say, 'Here it is,' or 'There it is,' because the kingdom of God is within you." (Luke 17:21) We are citizens of that kingdom when we offer our lives to him and to his service. We become one happy family because Jesus came that we might 'have life and have it to the full,' in abundance. (John 10:10)
The incarnation is God's move to redeem us from the fallen state of our great, great ancestors Adam and Eve who were gods but were unaware of it. And so they bought into the devil's lies that they were not what God said they were. God had given them dominion, that is, putting them in charge over everything that he had created. They had been made in the likeness of God and therefore were godlike. The devil's bait was "Did God really say ...?" which sowed doubt in their minds, robbing them as it were of their God-given status as gods.
This incarnation is beyond any fairy tale dimension that is wrapped in mystery. God could have chosen to send his Son by other means just as he had dropped manna from heaven or like the prophet Elijah who ascended into heaven in a whirlwind. He affirms that his hand is not short to accomplish what he wishes. God sent his Son into the world birthed by a virgin. This further enhances the role Jesus played as both God and man.
When we consider that we are indeed the direct benefactors of God's redemptive plan, that he should send his Son into the world  that we may live the God-kind of life, then we must stop for a moment and reflect on God's love for us; yes, God's love for you and me. Aren't you worth much more than sparrows and God in his infinite goodness takes care of them? How about you? 
As we celebrate the incarnation, let us remember that God is made man so that man may take his/her rightful place in the kingdom, as sons and daughters. "For God so loved the world that he gave his one and only Son that whoever believes in him shall not perish but have eternal life." (John 3:16) God is a Giver and he has blessed us with the gift of his Son. Let us receive him with open arms and enthrone him in our hearts and see what the Lord can do.  
Read Other Articles In Article (Archive)