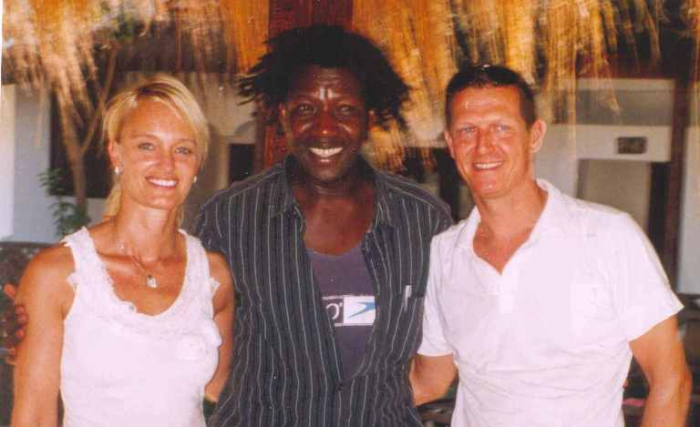 A Belgium-based NGO has given over €50,000 for the construction of a nursery school at Isabel's Gunjur Kunkujang Nursery in Gunjur Kunkujang.
Members of the NGO - Children of the Sun, told journalists at a press conference held at the Omakan Hotel in Sukuta that the project is aimed at complementing government's efforts.
According to Isabel Joseph and Didier Deylgat, founders of Children of the Sun, the main objective of the project is to connect Belgium schools with schools in The Gambia.
The project started in June, 2010, the founders of the NGO said, adding that their main goal is to help children in The Gambia with access to quality and relevant education.
"Our support can be financial but also educational, moral and with goods," they said. "On a longer term, we want to build a centre near the school."
Despite the difficulties people are facing, they said, "we were welcomed with open arms so we did not hesitate to start our project. The only way we can help is to give education to the children."
They maintained that such a project would help develop educational and cultural exchange between the two countries in the near future.
The philanthropists noted that an education director in Belgium would also be in assistance in providing courses for teachers through the project.
For his part, Moses I.A. Camara, the project coordinator in The Gambia, who has released an album for the organisation, said: "The aim of releasing the album is to raise funds for the organisation."
The ten-track album entitled Gambiance, talks about love, peace as well as helping one another. "The album was recorded in Belgium and is one of the channels to do the project," he said.
The musician further told journalists that they have a lot of other activities, such as organising gala dinner, to raise money for the project.
Read Other Articles In Article (Archive)