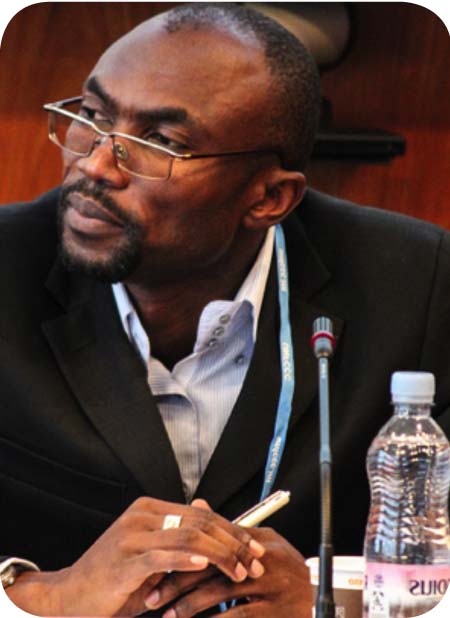 ChildFund The Gambia on Saturday held a daylong sensitisation workshop in Tujereng village under the Global Climate Change Alliance project.
Funded by the European Union, the project is for integrated coastal zone management and mainstreaming of climate change in The Gambia.
Speaking at the sensitisation, Pa Ousman Jarju, minister of environment, said The Gambia is witnessing change in rainfall pattern, as the rainy season used to start around mid-June and continue for four months.
The rainy season now lasts for only three months; he said, adding that even the crops are not doing well due to the lack of sufficient water.
The change in rainfall pattern, Mr Jarju said, is due to factors of climate change.
He pointed out that research has shown that every ten years, the river increases and if people do not change their attitudes towards environmental management and protection, coastal areas like Banjul and Bakau will disappear and consumed by water.
In addition, the environment minister predicted that if people continue to mismanage water, in years to come salt water will be the only available water for people to use for drinking.
No plastic henceforth
Mr Jarju reiterated that starting from 1 July, the importation and usage of plastic bags will be banned across The Gambia.Plastics are proven to be dangerous to the environment and are contributing factor to climate change.
He said people can use paper bags; women especially can use baskets when going to the market as a replacement for plastic bags.
Mamudou Kuyateh of Child Fund said Tujereng is one of the coastal areas that are more affected by climate change.
"The purpose of coming to Tujereng is to discuss with the community issues affecting them when it comes to climate change," he said.
Alkali Jaiteh from the Forestry Department said the present trend of deforestation needs attention because the forests "are decreasing rapidly due to activities of human beings".
He said forests in The Gambia were being managed by the government alone but it was realised that the government alone could not be in charge of all the forests in the country.
This is why they have now included communities to take part in the protection of the forest so they (the communities) can plant trees to replace the fallen ones, Mr Jaiteh said.
The forum also included a question-and-answer session during which relevant and pertinent questions were asked and answers and clarifications made.
Read Other Articles In Article (Archive)