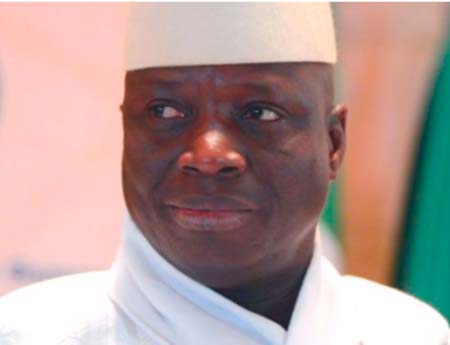 Karamo Jawara, principal banking officer at the Central Bank of The Gambia, yesterday made some startling revelations at the commission of inquiry into the assets and financial transactions of former President Yahya Jammeh.

He said he was appointed on 15 July 2002, adding that he was testifying in relation to the account of Carnegie Mineral Mining Company opened on 23 January 2007.
He said the purpose for opening the account was not made clear, adding that they received letters from the Accountant General informing them to open the account.
He stated that Yam Bamba Njie-Keita, Abdoulie Sallah and Kalilu were signatories to the account.
He testified that a letter from the Office of the President indicated change of signatories, and that Sulayman Samba, Lamin Nyabally, Abdoulie Sallah, Isatou Auba, Kalilu Bayo and Nuha Touray acted as current signatories to the said company.
Supporting documents and summary covering the period 21 July 2017, were admitted.
He testified that the first transaction was on 4 June 2007, and the last was 23 December 2011, adding that there was a credit balance of D25,112,915.20.
Mr Jawara said that on 9 March 2011, there was a withdrawal of D14,400,000 which was received by Secretary Genera Bah.
He adduced that there was a deposit of D154,570,749 and a withdrawal of D154,460,118.77, for the period of 2007 to 21 January 2017.
He posited that there were withdrawals as follows: 5 November 2013, D30,969,140, D3,833,000, on 19 November 2013, D1,639,000, D504,604.60, on 16 December 2013, D3, 930,000, on 7 December 2013, D2,786,407.40, on 10 January 2014, D1,915,500, on 16 January 2014, D48,276.06, on 28 February 2014, D1,972,000, on 28 February 2014, D2,000,000, on 3 March 2014, D2,868,434.48, on 6 March 2014, D840,000, on 10 March 2014, D12,931,791, on 3 April 2014, D500,000, on 25 June 2014, D4,819,000, 1 July 2014, D795,000, on 3 July 2014, D600,000, on 8 July 2014, D600,000, on 24 October 2014, D389, 284.40, 0n 4 November 2014, D25,635,000, and on 18 November 2014, D298,392.50.
Mr Jawara told the commission that Momodou Sabally and Nuha Touray signed for most of these withdrawals.
He adduced that D5,000,000 was withdrawn from the said account, and that Momodou Sabally received D3,000,000 and Makamb S.K. Bah received D2,000,000.
The Managing Director of Guaranty Trust Bank, Bolaji Ayodele, reappeared and continued his testimony at the commission.
He informed the commission that the Gambia Revenue tax recovery account was opened on 11 June 2012, adding that Momodou Sabally, Njogu Bah and the former president signed for the opening of the said account.
He stated that D54,358,650.40 was deposited into the account and D47,418,835.33 was withdrawn.
Opening of the tax recovery account and related documents were admitted in a bundle of papers.
The statement of account was also tendered and admitted. Deposit and withdrawal documents were admitted.
Mr Ayodele stated that Njogu Bah and former president were signatories to the withdrawals, adding that Momodou Sabally signed from 2013.
It was put to Mr Ayodele that it was unusual for the former president to operate a revenue account, but he told the commission that they were given a mandate to follow.
He further adduced that Guaranty Trust Bank has 78% share at the bank, Amadou Samba 12% and Kanilai Group has 1.5% share.
Read Other Articles In Article (Archive)