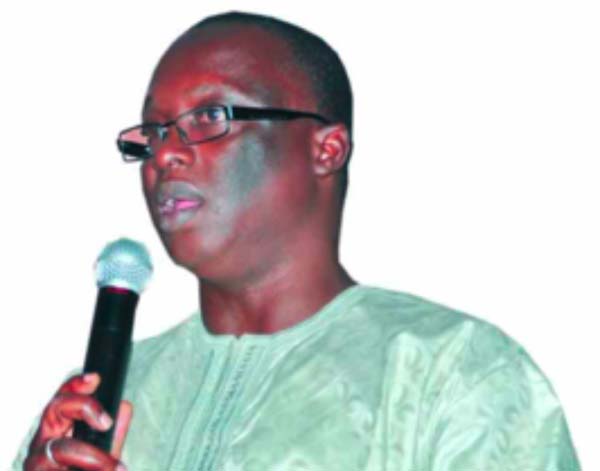 National Eye Health Programme under the Ministry of Health and Social Welfare, in collaboration with HelpMeSee, recently launched the campaign to eliminate cataract blindness from The Gambia by 2018.
Speaking at the launching ceremony held at the National Eye Health unit at the Serrekunda General Hospital in Kanifing, Minister of Health and Social Welfare, Dr Omar Sey, in his launching statement, said the Gambia's National Eye Health Program (NEHP) is recognised globally as a role model because of the design and strategies used to establish eye care services.
The quality of services rendered through the NEHP, he noted, has reduced blindness prevalence from 0.7% to 0.4% a level comparable to European countries despite a growing increase in the population.
"To achieve a comprehensive and high quality eye care service, which is accessible and affordable to all Gambians in line with the goal of Vision 2020 through government's commitment, the NEHP has been able to register remarkable achievements over the years, and one which is pursuant of our main national policy objective is creating access to quality and affordable eye health services nationally," the health minister said.
Minister Sey also said The Gambia has attained the increased cataract surgical rate (CSR) target set by the international community as an indicator of good service coverage. As a result of this attainment, he noted, the West African Health Organization selected The Gambia for the best practice workshop in 2011 for the 15 West African states, which demonstrates how The Gambia was able to make things happened.
Professor Kayode Odusote, campaign manager for Africa HelpMeSee, said that in 2007, the prevalence of blindness in persons 50 years and above was 4.9%, 62.2% and were due to cataract, whose coverage was 51%.
Professor Kayode noted that in 2015 the projected population of cataract cases based on the 2013 census with a 3.3% annual growth rate is 2.008 million of which 9.7% are 50 years and above, adding that assuming no change in prevalence since 2007 survey, then "today 2015, 9,441 persons aged 50 years and above are blind and of these 5,872 are curable with cataract survey".
According to professor Kayode, average annual cataract survey from 2009 to 2014 is 3,307 persons and at the same rate of survey 2,565 of these persons would still be blind at the end of this year.
"This figure is what is referred to as the backlog of cataract blindness, which the campaign aims to eliminate," he added.
For his part, Sarjo Kanyi, programme manager and cataract surgeon at the National Eye Health Programme, said that with the establishment of a regional eye care centre as a referral and training centre for the West African sub-region, The Gambia has made more remarkable achievements.
Mr Kanyi explained that since the regional eye care centre became operational, over 100,000 new patients are seen annually, with about 250 to 300 patients seen per day.
So far a total of over 900,000 new patients had been seen and treated in the centre, he said, adding: "These come from all over the country and the HFPI member countries."
Read Other Articles In Article (Archive)