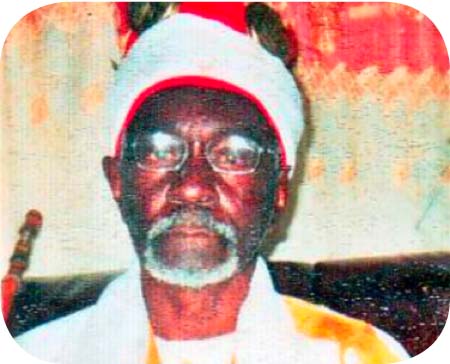 The Caliph General of Darsilameh Sangajor, Muhideen Hydara, Thursday denied receiving a message from the badge messenger, the village alkalo or the late Imam Malaine Hydara, regarding the day of prayer announced by GRTS.
Muhideed Hydara was testifying under cross-examination in the conspiracy and disobedience case involving him and the village alkalo, Buyeh Touray, before Magistrate O. Cham of the Brikama Magistrates' Court.
Responding to questions from the police prosecutor, he said he was not aware of the message.
Asked whether it would not be a surprise to know the badge messenger extended the message to the Alkalo, Muhideen Hydara said he was not aware.
He also said he did not see the moon on the 27th, which was why he did not pray on the 28th but prayed on the 29th July 2014.
Being the Caliph General, he was asked whether it was not correct that any message as regards Islamic affairs should be directed to him, and he said such a message should be relayed to him.
Camara further put it to him that the message was extended to Alkalo and the late imam.
However, the defence counsel objected. The accused was not in a position to answer, as he had made it clear that he was not aware of the message; moreover, that the imam was not in court, counsel said.
The prosecutor further put it to him that he refused to pray on the 28th of July as announced by GRTS, but prayed on 29 July 2014.
In response, the Caliph said they prayed according to what Allah and His Messenger (SAW) had instructed, that is, "if the moon is not seen on the 29th day of Ramadan, you continue till the 30th to clear any doubts."
The trial was adjourned to 16 April 2015, after which the case would be heard every week to speed up the trial, the magistrate announced.
Read Other Articles In Article (Archive)