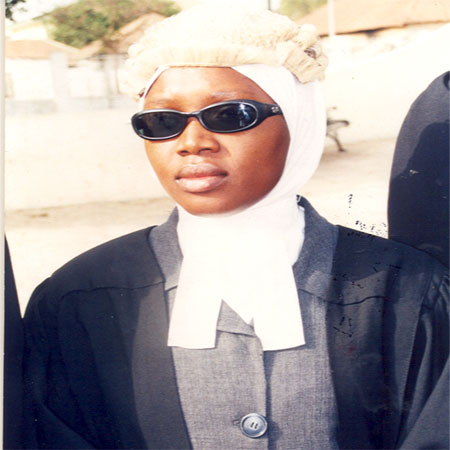 The Attorney General and Secretary of State for Justice, Mrs Marie Saine-Firdaus, has described Cadi courts as an integral part of the Gambian legal system.
Speaking recently at the opening of a three-day validation workshop on the rules of procedures of the Cadi Muslim courts at the Paradise Suites Hotel, Secy Saine-Firdaus observed that the Cadi courts have an important role to play in the administration of the justice in the country.
She pointed out that the main objective and function of the judiciary in any given soceity is to adjudicate cases and settle disputes in the process of administering justice in order to ascertain the truth.
Secy Saine further revealed that the Cadi Courts are established by law to administer the Shariah, the Islamic system of justice, in the areas of marriage, divorce, inheritance and related matters. According to her, the Cadi courts have been in existence in The Gambia side by side with conventional English law since 1906.
The system, she noted, introduced a dualist regime for Muslims in The Gambia, wherein family law and its related matters are governed by Shariah, whereas other areas of law are governed by common law.
She however acknowledged that in spite of their importance and long existence, the Cadi court in The Gambia have not been given the level of significance and improvement that it deserves in all respects. This, she added, has impacted negatively on its level and quality of performance in delivering justice as well as a bastion of hope for litigants and persons who seek redress from it.
Other speakers at the occasion included Chief Justice Abdou Kareem Savage and Abdou Touray, UNDP Programme Officer.
Read Other Articles In Article (Archive)