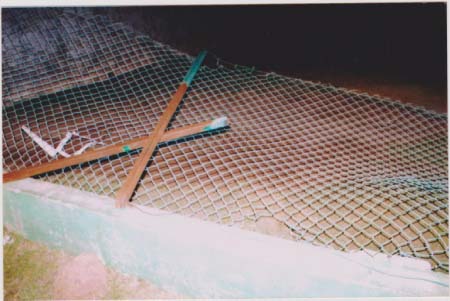 The Banjul Sports Committee, BSC, wants legal action against officials and players of One Love FC, following the team's unsportsmanlike behaviour during their match against Macdonald City, played on 7 November 2013 at the Banjul Mini Stadium.
The BSC has lodged a complaint with the police to ensure that Abdoulie Gaye (Lat), Buba Sarr, Mustapha Darboe, who assaulted its executive members, and led the destruction of the stadium properties, and anyone else involved are "prosecuted with the full force of the law".
Meanwhile, as a first step, the committee has expelled One Love FC from the Nawetan, and banned the team "to no longer exist again in the Nawetan", following "violence and hooliganism" by the team and its supporters, that "caused massive destruction and vandalism" of the properties of the Banjul Mini Stadium.
The team was also fined D50, 000 by the committee.
The Banjul Sports Committee further banned Abdoulie Gaye, Buba Sarr and Mustapha Darboe from "ever entering" the Banjul Mini Stadium, stating that "the Inspector General of Police is duly informed".
The committee also banned all registered players and officers of the team for four years, with not more than two players and one officer allowed to be in a team after the ban.
The committee described the team's action as "totally disheartening, rude, lack of discipline and against all facets of fair play".
The committee further described the assaulting of the executive committee members and the massive destruction and vandalism of the Banjul Mini Stadium, a property owned by all Banjulians and the country at large by One Love FC fans, players and officers as "unacceptable and an act of hooliganism".
The committee went on to describe the destruction of the perimeter fence, benches, chairs, executive chairs, changes board, tables, a packet of tiles and taking away the match balls and dust bins as clearly showing "immaturity and foolishness".
Read Other Articles In Article (Archive)