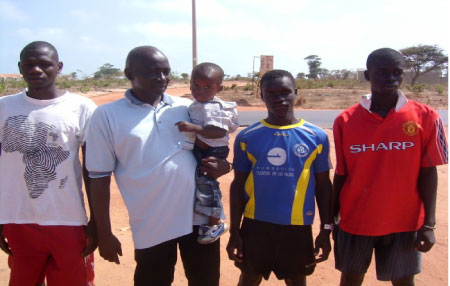 The Brufut Marathon Association, organizers of the famous annual Brufut Run, has announced its final medalists in the three main categories of races that featured in this years' event.
It has also noted and awarded with great satisfaction participants of the 1.5 Running club as well as the 0. 5 kilometers, which featured nursery school pupils from the town.
The cycling race too that started from Kanilai provided great treat to the crowd.
Equally, the BMA expresses thanks to all 432 participants and officials, volunteers and the thousands of people who turned out to cheer the runners.
Finally the BMA wishes to thank Gamcel, Gam-Petroleum, Africell. Pristine Consulting , Friends of the Gambia Association, Banjul Breweries, DDS Swimming Pools and The Sheraton Hotel for their support to the successful holding of the event.
Ba S. Jabbie, chairman of the BMA, in his official run speech, said: "Each time I see the run, I celebrate a collective sense of achievement for us members, the Brufut community and the nation as a whole. It teaches me that sustained dedication and persistent desire for success indeed pays. We have managed to invent a great event that has impacted on the lives of the people of Brufut and has become a permanent fixture of the town and the nation's life. Most of the people at the run on Saturday were not born when the first run took place. So for them the Run is a fixture; it would be very strange if it does not take place. They are the ones that keep us going, and sure we shall push this project to its desired pinnacle.''
Below is the full medal table
Brufut Marathon 2012 Medallists
21k Boys
Lamin Sanneh
Andrew Jassey
Alhagie Bah
21k Girls
Marima T Jallow
Binta Saidy
Fanta Bojang
10k Boys
Samba Bah
Saiko Camara
Nfamara Njie
10k Girls
Majula Gitteh
Binta Darboe
Safiatou Jarju
5k Boys
Mohammed Conateh
Modou Lamin Dram-meh
Sang Edward Mendy
5k Girls
Nyima Marong
Mariama Jobe
Nyima Dibba
Read Other Articles In Article (Archive)