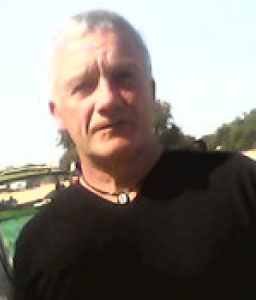 British philanthropist Brian Brierley has declared his intention to give maximum support to the Fajikunda-based academy called Raptim.
The academy is owned by Julius Bassie Kamara, a Sierra Leonean who has been living in The Gambia for the past nine years, and Mr Brierley is in the country thanks to the invitation of Kamara and co.
The British lover of sport has spelled out his ambition to transform the youthful academy into a more recognised one in a bid to pave the way for youngsters of the academy to become professional footballers in future.
Speaking to Pointport in an interview with this reporter at the academy's training centre in Buffer Zone at the weekend, Brian said: "I am in the country to help Raptim Academy in terms of sponsorship and hopefully when I return to U.K. on Wednesday, more support will come in my next visit in April.
"My ambition is to help the youngsters in terms of their needs and also to create the opportunity for them to play in Europe someday.
"When I met these young and intelligent kids during my visit to The Gambia through a friend called Lamin Drammeh last year, I was absolutely impressed with their performances and their ability to play fantastic football."
Brian, who has already supported the academy by bringing along a quality football, promised to provide the academy with more support before leaving for the United Kingdom tomorrow.
The proprietor of the academy, Julius Basse Kamara, said he was extremely delighted to have received such pledge from Mr Brian, who is ready to give his full support to him and his group.
Kamara, who served as welfare officer for FC Kallon from 2002 to 2004, came to The Gambia in 2001 and has since played a significant role in trying to establish Raptim Academy, which can now boast of having over 80 talented Gambian youngsters between the ages of 10 and 17.
Part of Kamara's ambition and mission is to develop the youngsters into key figures and it looks like he is beginning to succeed in this, having established a senior team from the academy that is currently doing extremely well in a competitive football.
The team currently sits 2nd in their group with four points in the ongoing Serekunda Central Nawetan.
Read Other Articles In Article (Archive)