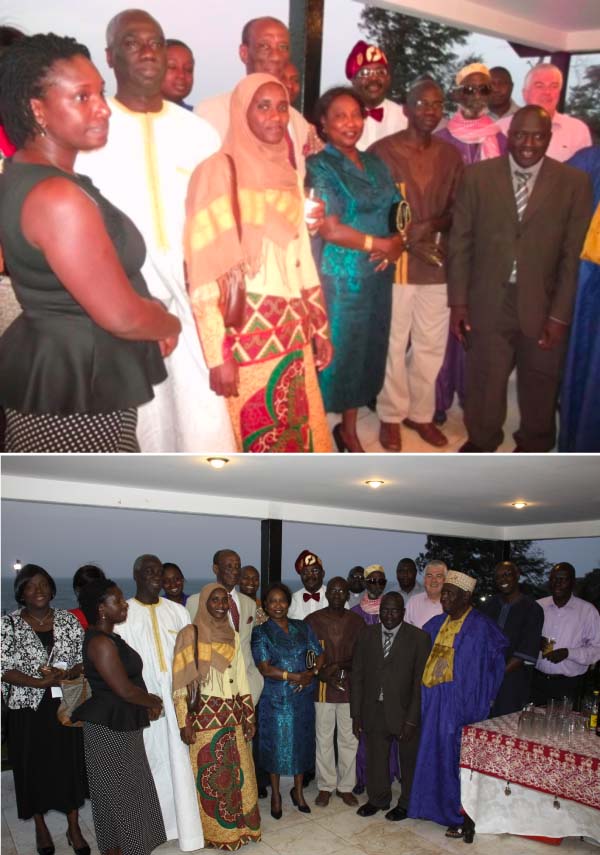 The British Embassy in The Gambia Tuesday held an evening reception in honour of its Chevening Alumni at the ambassador's residence in Cape Point.
UK Ambassador Coline Crorkin spoke at length on the importance of having the Chevening Alumni, and thanked them for coming.
Crorkin said he was pleased that in the coming year the number of scholarships for The Gambia would rise from 2 to 8, and they just finished the interview process a week ago.
"We have excellent candidates and a final decision will be taken toward the end of April," he announced.
The good news is that there should be eight people going to UK from The Gambia this time, and this from a nation with less than 2 million is a significant number, he added.
Chevening scholars come back to their home country and make massive contributions to move their country forward, he continued, adding that the Chevening scholars build a very strong link between The Gambia and UK.
"I hope we can get the alumni together again, which is important not only to the embassy but also among you in terms of networking and meeting together periodically."
The embassy would do what it could to host events periodically, and also help outgoing scholars share experiences and learn from each other to better prepare for the task ahead, Crorkin said.
"It is likely that some of the scholars will be attending the same colleges and universities where some of the alumni attended; and it would be helpful for the alumni and outgoing scholars to meet together and discuss and share and learn from each other prior to their departure," Ambassador Crorkin went on.
Ambassador Crorkin expects Chevening scholars to do the same when they return from their studies in years to come, to better serve the country.
He said some of the alumni are serving in a number of ministries, NGOs and the private sector, who are doing well in their various working places in various capacities.
He urged the outgoing scholars to do the same to bring about the sustainable development of the country.
It is easy to lose touch because diplomats move from place to place, but alumni and scholars stay for life and the embassy is working onto get contacts of alumni that they lost contacts with, to re-organize the alumni and ensure that they come together periodically for the betterment of Chevening scholars, Crorkin said.
Read Other Articles In Article (Archive)