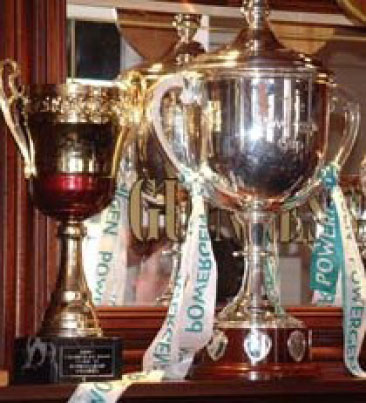 The Gambia National Olympic Committee awarded Brikama Youth and Sports Association at the 14th Edition of the Sports Banquet and Awards Ceremony held on Friday 18 May 2012 at the Djeliba Beach Hotel in Senegambia.
Brikama sports infrastructure, situated about 22 miles from the capital city of Banjul, apart from the Independence Stadium in Bakau, received the award of the sports infrastructure.
This modern edifice stands next to none in terms of facilities. It is being managed by the local sports committee, which presently has the following facilities at the site available: VIP pavilion and an artificial turf pavilion for spectators.
As a result of the above-mentioned facilities, the edifice has satisfied all the conditions laid by both FIFA and CAF in order to host international football games. The artificial turf in the football field can be compared to any other one in the outside world.
The management committee and the local community are highly worthy of commendation for their untiring efforts in the management and maintenance of this magnificent Mini Stadium.
Although the Mini Stadium satisfies the requirements of both FIFA and CAF, there is still room for improvement, and plans are afoot to construct the under-mentioned facilities to make it a fully fledge stadium.
This includes the construction of an all round pavilion, installation of floodlights for night matches, canteens and the rehabilitation of the basket and volleyball courts.
There are very ambitious plans and no stone should be left unturned to implement them.
League matches are regularly played at this stadium of a big crowd puller.
In recognition of their untiring efforts in the construction and development of the modern Box Bar Mini Stadium in Brikama, West Coast Region, the certificate and award was given to the Brikama Youth and Sports Association.  
Read Other Articles In Article (Archive)