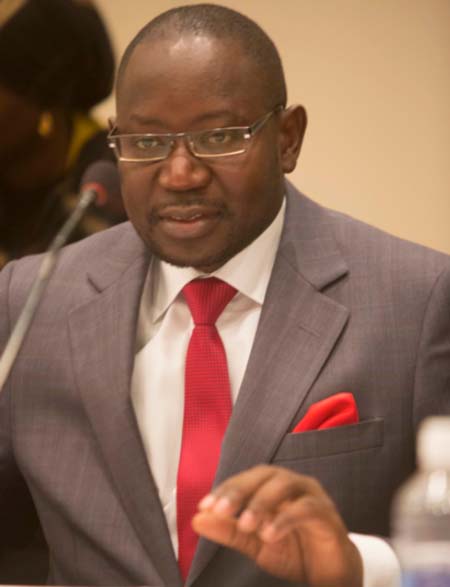 Interior Minister Mai Ahmad Fatty yesterday appealed to Gambians to eschew ethnic politics, insisting that every citizen should extol the philosophy of a united Gambia for prosperity.

Minister Fatty who spoke in Brikama during a stakeholder meeting with traditional leaders across the West Coast Region said the parley was geared towards forging unity.
He said: "This government is here for all Gambians, and it will neither discriminate anyone nor will it do anything that runs counter to the rule of law. Whatever we do, it will be within the ambit of the law. That's what President Barrow told me to tell you.
And so let no one mislead you by telling you the government is anti-Jola. The IGP is here and I have tasked him to ensure that your right to freedom of association and to support whatever party be upheld."
According to him, all Gambians were equal before the law and that such will be promoted by the government.
He said: "It is God who decides over a matter, and this is what he has decided. As people of faith, we have to accept what God decides."
On the Kanfenda brouhaha, Minister Fatty said the issue had been resolved and that he had asked the Inspector General of Police to drop charges against those undergoing trial. "It was not a matter of discrimination and the police didn't do anything in bad faith," he said.
And allaying the fears of people in the region with reports of some citizens scampering for safety at the instance of ECOMIG troops, Fatty said the presence of ECOMIG troops was nothing to worry about.
And he added: "These are not Senegalese troops. Rather they are ECOMIG troops and they will not be here forever. We will not invite people into our country just for them to do things that are against our laws."
Read Other Articles In Article (Archive)