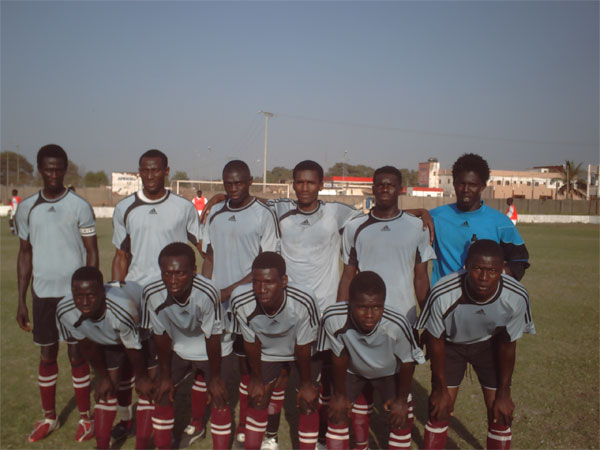 August 5th will forever remain in the hearts and minds of sports enthusiasts in Brikama and Western region in particular. This day marks the first qualification of a team from Western Region, Brikama United, to the FA Division One League since the establishment of the GFA in 1952.
Western Region had produced, and still produces, great soccer stars for elite clubs like Wallidan, Real De Banjul, Hawks, Armed Forces and Steve Biko to name but a few but were never blessed with a team of their own in the league.
Football greats like James Freeman, Karalang Jatta, Star Janneh, Star Jallow, Michael Demba, Alieu Badara Jarju, Malang Jarju who used to ply their trade in the above mentioned clubs are also iconic figures in old time teams like Saraba, Justice, Kutejungbulu in Brikama and Dabanani in Gunjur.
Brikama qualified after thrashing another Western Region side Nema United of Nemakunku 2-1 in a fiercely contested match. Brikama's Alagie Bah headed in the opener in the first 15 minutes of the game through Modou Susso's pass. Nema almost dashed Brikama's hopes of qualifying when Abdoulie Bah capitalized on his opponents' defensive blunder with a ballistic shot for an equalizer in the 53rd minute.
Brikama's new entrants Modou Sowe and Ebou Cole brought tears of joy and sorrow on the faces of Brikama and Nema fans respectively when the former fired in a rebound from the latter's shot which had been saved by Nema's goalie Saikou Sonko in the dying minutes of the game.
With 32 points and one more match remaining for Brikama against another Western Region team Jambanjelly, who are relegation threatened, Brikama are looking forward to the First Division with hopes of staying in the league and clinching trophies after their first season.
Read Other Articles In Article (Archive)