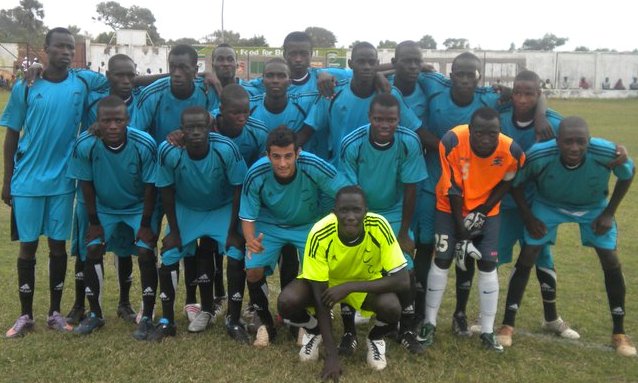 Dear Editor,
Allow me a space in your renowned newspaper to congratulate the entire Fajara and South Atlantic Community. (A big thanks to all).
To the community: - Without you their will be no Fajara South Atlantic Football Club. The Fajara South Atlantic FC is only here to represent you and Bakau to contribute to national sports. You have given us your support both morally and financially. I believe we are the only club that can boast to say we are loved by everyone in our community. We thank you all. May Allah bless our community.
To the fans: - You are the engine that keeps us going. You are never exhausted, you are always the first to be at the playground; you will cheer, sing and dance up to the very last second of the match. May Allah reward you well.
To our heroes - The Fajara South Atlantic Squad: You really made us proud. Bravo Fajara South Atlantic FC. I believe you did achieve a successful season, considering playing a knockout qualifier of forty New Clubs plus three relegated clubs and obtaining a ticket to participate in the Manjai Nawettan Proper 2010. That alone is an achievement.
In the Nawattan Proper you did miracles by arriving at the quarterfinal in the knockout trophy tournament and a finalist at the league trophy, as runners up (2nd place). That is an achievement for any new club. Keep up the spirit (discipline, courage and goal).
Even though we have never played in a newattan proper, I have always been very protective in our qualifying to the 2010 nawettan at the Manjai kunda zone. We were a great team and I think our achievement were under-rated at that time.
I know how hard it is to reach at the top, much more to gain second place in the league. For that I raise my hands and say well done Fajara South Atlantic Squad. We are proud of you!
I also wish to take this opportunity to congratulate the entire Manjai Youths and Sports Development Committee 2010, for a well organised qualifying round tournament and an excellent 2010 nawettan.
Hence we all know the constraints and difficulties in the running of nawettans but thanks to the Almighty you managed to conquer all odds. You have done more than what is even expected.
Your committee members were dedicated and committed. Your committee's tremendous and tireless efforts brought about your 2010 nawettan success. It has come to our knowledge that your zone has requested to participate in the zonal competition. We the Fajara South Atlantic FC support your course and join you to appeal on your behalf to the Ministry of Youth and Sports, the department of youth and sports, the KMC mayor and consul and all respective organisations concerned, in the interest of sports and the development of youths. We thank your organization for granting Manjai zone a chance to participate in the zonal competitions. 
Once again we thank you for making sports to reach every corner of our dear mother land.
Happy New Year to all.
Read Other Articles In Article (Archive)