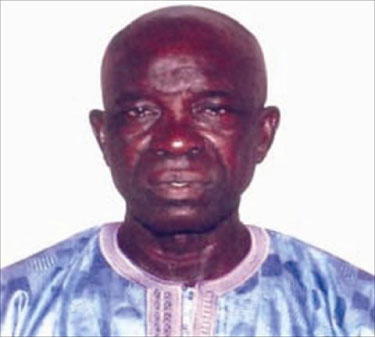 A 10-day intensive Technical Coaching Course for coaches of Gambia Boxing level I is currently underway at the FIFA Gold Project in Yundum.
The course is organised by the Gambia National Olympic Committee (GNOC), in collaboration with the Gambia Boxing Association (GBA) and runs from 12 to 22 December 2012 at the FIFA Gold Project, Yundum.
Twenty participants from the GBA including a female are currently attending the course.
This is the second course organised for boxing coaches in the country to enhance their coaching ability.
Speaking at the opening ceremony, Momodou Dibba, President of the Gambia National Olympic Committee (GNOC), urged the participants to tap from the knowledge of the course director, adding that it is not easy having this kind of courses hence participants should take the course seriously.
Sports authorities in the country are putting a lot of finance in courses for associations, he said, adding that the Gambian National Olympic Committee (NOC) is right on top when it comes to following their programmes.
He challenged the boxing association to work hard, saying participating in international competitions and breaking records is very important.
"I want to promise you that if you are able to excel as an association we will give you our full support," he said, calling on all associations to be having regular meetings and annual general meetings.
People need to be accountable for what they do, he said, adding that the GNOC is keeping a close watch on all associations.
Mr Dibba further stated that drug abuse, match fixing and betting must be strictly prohibited.
He also called on the boxing associations to decentralize, saying there are boxers that need to be trained.
Associations, he said, should have offices, while calling on them to have the required equipment to be able to be hosting their events.
He concluded by congratulating the new executive of the boxing associations while assuring them of his office support.
Abdallah Halabi, AIBA expert from Lebanon, informed the coaches that they need to work hard so they can be identified under AIBA coaches.
"The rules are now changed starting from 2013 no coach can travel with the national team without a minimum of two star coaches," he noted.
Beatrice Allen, GNOC vice president, advised executives of the associations to encourage female participation in boxing and tasked them to ensure the female service personnel are always part of boxing.
She also advised the only female participant to be a role model.
Read Other Articles In Article (Archive)