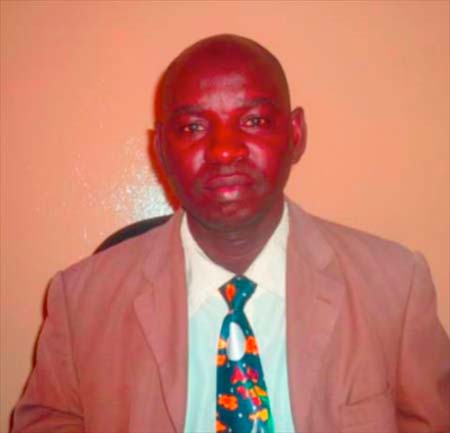 Dr Seedy Drammeh, who works with the Gambia Revenue Authority (GRA) as human resource and administration manager, recently published another book entitled: "Think Big and Achieve More".

This latest book has brought the number of books authored and published by Mr Drammeh to twenty-five.
He had served as human resource and administration manager for GRA for more than seven years.
Speaking to this reporter at his office in Banjul on Monday, Dr Drammeh said it took him two months to complete documenting the book and he was able to produce two hundred copies.
According to him, the book would meet the needs of people who have big dreams and are thinking about what to do in order to realise their dreams in life.
He said the book also talks about the importance of thinking big and the need to work hard to achieve success, through a clear vision.
"I always have a strong belief that people need to make greater changes in their lives," he said.
The book, he said, would help the reader know that thinking big does not require more efforts than thinking small in the beginning.
According to Dr Drammeh, people need to know that when they think big and believe in their vision they would make greater efforts to achieve their goals.
Dr Drammeh further emphasised that thinking big and making efforts could obviously help a person to realise his/her dreams, especially when he /she backs it with faith.
He added that people need to know that part of big thinking requires opening to opportunities and making best use of them.
He said a person needs to have courage, confidence and self-motivation to enable them to follow their thoughts and aims.
"I am grateful to God for enabling me to acquire Madrassa and Western education, which have continued to help me perform my daily prayers and also work in the office," he said.
Read Other Articles In Article (Archive)