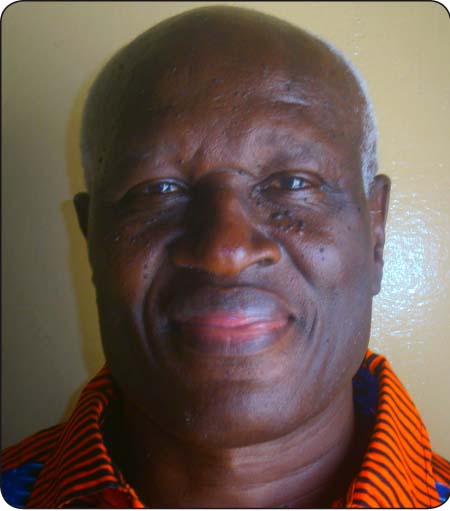 Sometimes God would test our faith by letting us face a Red Sea. He does this to see whether we trust Him enough to get us out of trouble or whether our faith is only skin deep. He would put trials in our way to help us grow; leave us in situations where we would have to confront the adversary so that we can exercise our faith, practically. Would we holler for help, faint in despair or challenge the enemy upfront because we are standing on His word that 'He will never leave us nor forsake us?' Or would we just throw ourselves into a fit, panic and then let go? God would like to know where we stand with Him in our faith walk. In particular, would we magnify the problem or magnify His name? Would He come out of our test glorious?

God put the Children of Israel to the test not long after they had been liberated from the yoke of 430 years of slavery in Egypt, under Pharaoh. God had secured their release through Moses and they had already left Egypt heading for the Promised Land when they found themselves face to face with death. Pharaoh's army had given chase after his change of heart. At that point, there was no turning back; the Red Sea was barring their route and had halted any advancement. On both sides were insurmountable mountains. There was death on every side!
What would you have done standing at the brink of the Red Sea with Pharaoh's army at your heels? Would you have surrendered willingly? Without a boat and with all their belongings, it would have been useless trying to cross the Red Sea besides. The obvious thing to have done would have been to turn their anger on the one who had gotten them out of Egypt in the first instance. That was exactly what the Children of Israel did. "They were terrified and they cried out to the Lord. They said to Moses, 'Was it because there were no graves in Egypt that you brought us to the desert to die? What have you done to us by bringing us out of Egypt? Didn't we say to you in Egypt: Leave us alone: let us serve the Egyptians? It would have been better to serve the Egyptians than to die in the desert." (Exodus 14:10-12)
Under the circumstances, only Moses stayed composed with a solid assurance from the Lord. "Do not be afraid. Stand firm and you will see the deliverance the Lord will bring you today. The Egyptians you see today you will never see again forever. The Lord will fight for you; you need only be still." (Exodus 14:13-14) It is hard to keep still in the face of imminent death. It is even more difficult for us to stand firm and wait for our deliverance, because we lack that essential ingredient called faith defined as "being sure of what we hope for and certain of what we do not see." (Hebrews 11:1)
Moses was certain God would deliver them for He had declared that He would take them to the Promised Land. "God is not man that He should lie; nor a son of man that he should change His mind. Does He speak and not act? Does He promise and not fulfil." (Numbers 23:19)
The Children of Israel did not do too well at their very first test on their way to the Promised Land. Unfortunately, this would be the pattern all the way to Jericho. They doubted the power of God to save them, even after He had proven it time and time again. They failed to realise that the One who snatched them out of the hands of Pharaoh would not encounter any problem whatsoever rescuing them from adversity. If God be true, then He would have to manifest His glory for both Egyptians and Israelites alike to see. He told Moses to "Tell the Israelites to move on." (Verse 15b)
The nagging question was how could they have moved on when there was a giant obstacle before them? What do you think had been going on in their minds when God said that they were to move on? It is either that God did not like them and that by obeying Him it would have been suicidal. If God is God, He had to show Himself strong by crushing Pharaoh's army by a flash of lightening. Well, God's response was that His ways are not our ways, neither are His thoughts our thoughts. (Isaiah 55:8)
Standing at your Red Sea could be a frightening experience if you have not had an encounter with God before; particularly as you look at the immensity and vastness of a Sea that can swallow you up in a second. At instances like these, we tend to think God has given up on us. The good news is that our God has not moved residence; He is still in the heavens and very much in charge. He is where He is and who He should be - the same yesterday, today and forever. If He brings you to your Red Sea it is for His glory; because you are coming out a victor, not a victim.
Begin to give Him praise and thanksgiving. Have faith in God and you will smile at the storm. He has a winning streak and has never lost a challenge. See God rescuing you from all your Red Seas; even the one you are facing now.
Read Other Articles In Article (Archive)