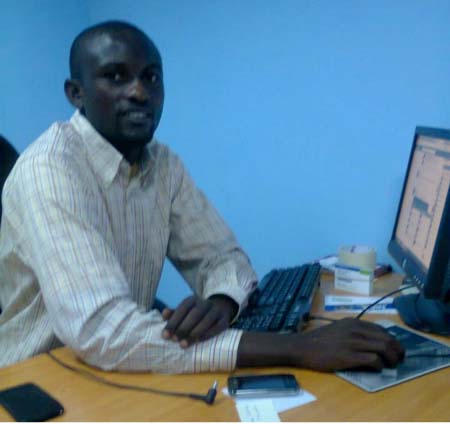 A project on information, communication technology designed to bring the benefits of internet connectivity to the civil society organisations and small businesses in Central River Region was launched recently in Bansang.
The project dubbed 'Better Tech for Civil Society Organisations and Micro, Small and Medium Enterprises', is being implemented by Concern Universal with the financial support of the US Embassy in Banjul.
Joseph Gomez, project manager for 'Better Tech', said the project came as result of a survey by Concern Universal conducted across the country.
The survey findings show that Central River Region is one of the regions with the greatest challenge when it comes to good internet connectivity.It is also the only region in the country without an internet cafe.
Through the project, Concern Universal has established three internet cafes within the region at Brikamaba, Kaur and Bansang.
"We hope the communities will make the best use of these internet cafes to experience the benefits of the internet that other regions have been experiencing," Mr Gomez said.
Mansour Darboe, an ICT professional based in Central River Region, says ICT is an essential tool for sustainable development in the 21st Century.
The ICT professional pointed out that the importance of internet cannot be overemphasised, saying it is used for distribution of product catalogues, online catalogues, online surveys, announcements,and communication.
The internet is also used for distant learning, research, online discussion forums, and many other things.
Ismaila Jarjue of Concern Universal said Concern Universal in The Gambia, Senegal and Guinea Bissau are all branches of the UK-based international NGO.It has been operating in The Gambia for more than 20 years.
Mr Jarjue said the organisation has a trademark approach to development which is based on principle of partnerships with local development organisations.
Bubacarr Jallow, coordinator of a centre, thanked US Embassy for providing the strategic support to Concern Universal to implement the ICT project.
Read Other Articles In Article (Archive)