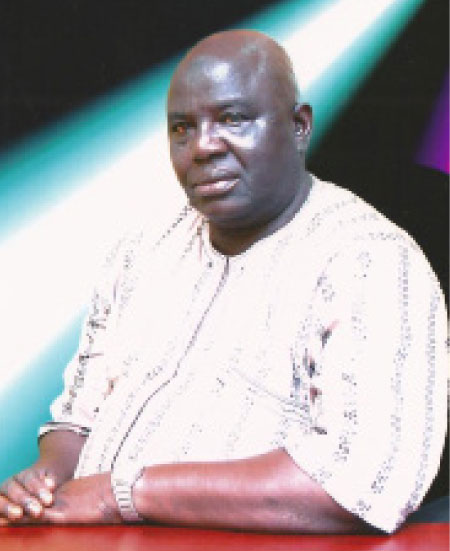 The Banjul City Council (BCC) for the second time has met with stakeholders such as the police, heads of drivers and the Gambia Transport Union and proposed establishing a taskforce that would help in regulating the trucks coming into the city, to avoid congestion and traffic obstruction.
The meeting was held at the BCC last Friday after the BCC-stakeholders assessment on the issue of big lorries coming into the city and parking on the roads of Banjul, causing traffic obstruction.
The Mayor of Banjul, Abdoulie Bah, said lorries coming in to take goods from Banjul would be parking around the former Radio Syd.
He further stated that the other lorries going to the GPA would be using the allocated land at Bund Road for the meantime, until they finally construct as a standard car park.
The council would provide water facilities around the said area at the former Radio Syd, Mayor Bah said, adding that the city council would assign its engineers to make a survey to see what is necessary to be in place, such as toilets and water facility.
Mustapha Bachilly, Chief Executive Officer of BCC, urged stakeholders, including lorry drivers and the transport union, to be firmly committed to making the new arrangement a success.
"All stakeholders have a role to play in this cause," he said, adding that lorries that park on the main roads of the city, particularly Banjul South, cause a lot of pollution with lots of smoke to residents around those areas, "which is not good for the health and wellbeing of those people".
Katim Touray of the city council emphasised the need for a taskforce to be set up to effectively implement the work, saying his team would be going to the aforesaid proposed grounds for further assessment.
ASP Ismaila Sallah from the Banjul Police Traffic Department announced that his office would issue a form to properly coordinate lorries entering the city from their identified parking spots.
He said the form would be given to a certain number of lorries whose turn it is up to go and collect their goods in the city.
Ma Lamin Sankarreh, deputy Commissioner of Police, in his remarks, said the police are a complementary body, and it is the duty and responsibility of the transport union to emphasise the registration and monitoring of lorries.
The transport union should report to the police to intervene in any case of lorry obstructing the roads, he added.
He said there are set rules for each and every one to abide by, and there should be no distinction between privately own business lorries, or any other vehicles. He assured stakeholders of the commitment of the police in this course.
It would be recalled that a similar stakeholder meeting was held at the Banjul City Council about trucks that park along the roads of the city, causing traffic obstructions and rubbish to pile up beneath the lorries parked.
Read Other Articles In Article (Archive)