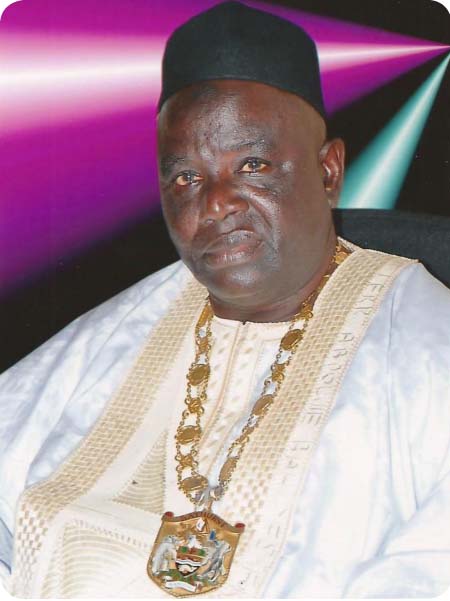 The Lord Mayor of Banjul, Abdoulie Bah, yesterday commissioned half a million dalasi new garage for trucks at Bond Road.

The new lorry park, according to officials, would reduce traffic congestion in the capital city Banjul.
The official inauguration ceremony was attended by officials from the Banjul City Council, the Banjul community and drivers.
Speaking at the inauguration ceremony, Abdoulie Bah, Mayor of Banjul City Council, thanked all those who attended the ceremony, saying that having a new park for lorries was part of his council's priority.
He said it was important to remove all the lorries from the around city to keep the city clean and free from traffic congestion.
Mayor Bah said the parking of lorries around Banjul has caused a lot of problem, especially the commercial area.
He said every individual knows that Banjul was totally neglected, as feeder roads in Banjul were almost impassable.
"We are coming up to start working on the feeder roads in Banjul and the drivers and vehicle owners should be patient," he added.
Pa Njie, public relations officer of BCC, thanked Mayor Bah and all those who attended the ceremony, saying creating a new park for trucks was very important because when all the trucks are removed from the city it would reduce traffic congestion.
PRO Njie said the whole of Banjul was filled with trucks, which has posed serious problems to the traffic as well as for pedestrians.
He called on the drivers to cooperate with the council so it could make the work easy for both of them.
Omar Ceesay, Interim President of Banjul Workers Union / Association, thanked the Lord Mayor of Banjul and the entire staff of BCC for the efforts they are making for them.
He said they had been looking to have such a place for many years but to no avail.
He thanked Commander Mboob for his support and called on his colleague drivers to work as a team and support Mayor Bah.
Ceesay also assured the BCC Mayor that they would work with him at all times, adding that identifying a decent parking "place for trucks in Banjul is a good move".
All lorries in Banjul are to be moved to Bond Road and the police, in collaboration with BCC and truck drivers, would work as a team to ensure all trucks are parked at Bond Road.
Read Other Articles In Article (Archive)