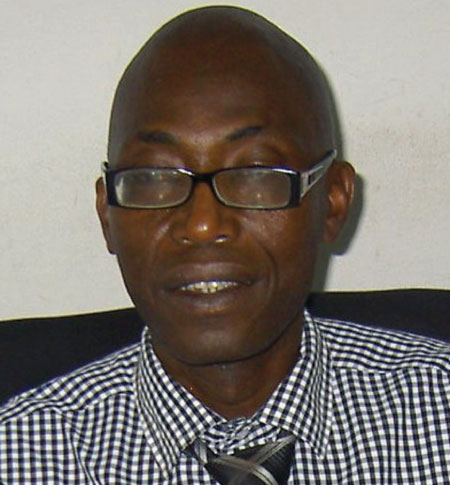 Trust Bank Limited, the leading bank in The Gambia, has acquired 100% ownership of Bayba, says Trust Bank's general manager in charge of Bayba, Lamin Bojang.
The money transfer company, incorporated in January 2011 by Trust Bank as Bayba Financial Services, has the major goal of providing the highest level of service to the broadest selection of people at the most competitive prices, through its traditional role of cash remittance.
Barely six months under the new ownership of Trust Bank, Bayba is already on the sit of becoming the most progressive money transfer organisation in the country, as it continues to maximise its apparatus for meeting customer satisfaction. 
"A robust and highly sophisticated software is already installed," said Mr Bojang, while speaking yesterday to The Point in his office on Kairaba Avenue.
The professional banker of over 30-year experience added: "The company has doubled its networks and opened new pay points in Trust Bank's provincial branches at Basse, Farafenni, Soma and Barra.
"The company also has branches in Banjul NTC Complex, West Field - opposite St Therese's School, Kairaba Avenue - opposite American Embassy, and Brikama Hawla Kunda." 
Plans are also afoot to open more outlets before the end of the year, the Bayba GM let out some of the cards on his chest regarding Bayba's plans for its esteemed customers and the general public.
Other senior officials of Trust Bank also told The Point that the bank plans to grow Babya Financial Services into a household name by infusing the professional and service delivery culture that Trust Bank has become well known for into the money transfer company.
"This will also involve increasing the number of outlets to provide greater access to the services of Bayba to all customers as well as generating employment opportunities for more Gambians," they said.
According to Mr Bojang, Trust Bank is also able to maintain all the existing Bayba partners as well as signed in new partners such as Money Express, to beef up the money transfer company's services to the Gambian public and the outside world.
"Under Trust Bank, Bayba's customer base has increased substantially, both nationally and internationally," he added.
While he calls on the general public to channel all their money transfer transactions through Bayba, Mr Bojang would also like the public to be rest assured that Bayba Financial Services is competent enough and always prepared to give maximum satisfaction to customers through effective and efficient service delivery.
Having worked with the then Gambia Commercial and Development Bank, Meridien BIAO and Trust Bank for many years, Mr Bojang has been able to serve in various departments within the banking and financial sector carrying out several functions.
He is also a Fellow Member of the Association of Accounting Technicians with an Advance Diploma in Management Accounting and an MBA in Finance from Oxford Brookes University.
"Bayba Financial Services under Trust Bank is well resourced financially, and manned by professional and competent staff to meet the needs of our customers," Mr Bojang said, while calling on all and sundry to use Bayba's services.
Read Other Articles In Article (Archive)