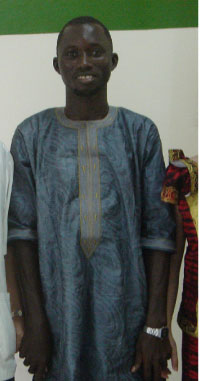 It may sound strange to many people, but Kawsu Sillah has been traveling from Basse in the Upper River Region to attend Chinese classes every week in Kanifing.
He was among the first batch of students who recently graduated at the Taiwan Culture Centre in Kanifing.
Speaking to The Point, Sillah said Chinese language is an international language and as an ICT specialist he finds the course very useful.
According to him, the course has helped him in his work as he can now read and understand some instructions and characters in Chinese.
Asked why he used to travel such a long distance from Basse and chose not to stay in the Kombos for the classes, Sillah said: "You know I am working here and my job nature would not permit me to stay away."
He said he would always make sure he departed Basse as early as 6am to attend classes in Kanifing in the afternoon of the same day. He would also ensure he returned to Basse the following day after classes.
Sillah further told this reporter that he would like to enroll for the intermediate level course at the Taiwan Culture Centre next year.
He thanked the Taiwanese embassy for offering free Chinese classes to Gambians.
"I enjoy the classes and I do not regret attending them," he said, while encouraging other young people to also consider enrolling.
The Taiwanese ambassador to The Gambia, Samuel Chen, was overwhelmed and amazed at the participation of Sillah in the course, saluting the traveling student for his commitment to learning.
Read Other Articles In Article (Archive)